Win a Blu-ray copy of Peter Sellers & Ringo Starr film The Magic Christian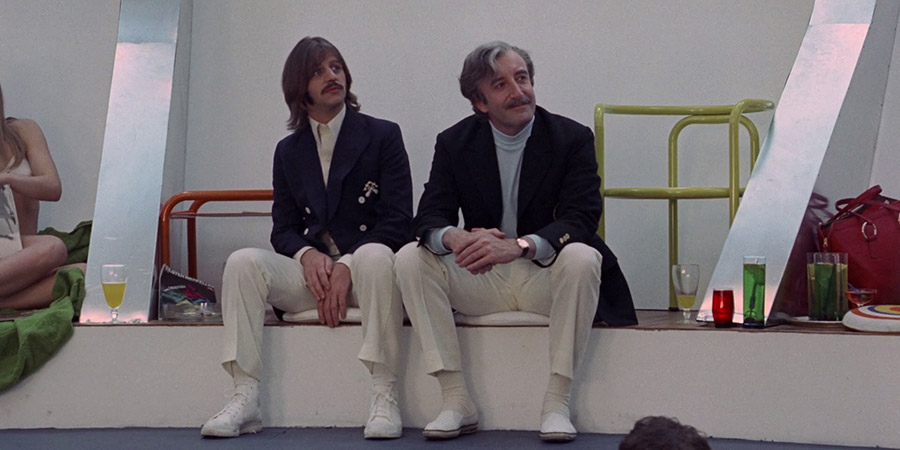 In 1959, Peter Sellers loved the newly published American comic novel The Magic Christian so much that he bought up dozens of copies to give away to friends and colleagues. Ten years later, he united with original author Terry Southern to adapt the satire of greed for the silver screen, moving its setting to Britain.
In the film, Sellers stars as Sir Guy Grand, perhaps the richest man in the world. This multi-multi-millionaire has money to burn and is happy to spend it in any way necessary to delight his every whim.
Adopting a young homeless man he meets in a London park (Youngman, played by Beatle Ringo Starr), Guy and his new son begin a series of eccentric and outrageous adventures in order to prove that every man and every thing has its price.
Nearing the surreal, this fantastically off-the-wall film is packed to the brim with cameos and guest stars, alongside the crème de la crème of British comedy - many uncredited in the film itself. Look out for appearances from Spike Milligan, John Cleese, Patrick Cargill, Hattie Jacques, John Le Mesurier and Graham Chapman, amongst many others.
Freshly reissued on DVD in May, The Magic Christian is now to be released on Blu-ray for the very first time, by Fabulous Films on 26th June 2017. Order from Amazon