See Also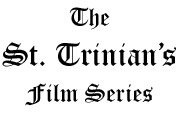 Successful series of classic comedy films based on cartoons by Ronald Searle.
Teacher Bernard Hedges struggles to keep control over the unruly pupils at Fenn Street Secondary School. His form, 5C, are notoriously uneducatable.
Long running comedy drama about the bickering staff of an inner city school.
Notorious sitcom set in a large comprehensive school.
Comedy about a writer who finds himself roped into a spot of industrial theft due to the adventures in his childrens' stories.
Coming-of-age comedy starring Georgia Groome as a teenager who is just coming up to 15 and eager to meet boys.
A third St. Trinian's film, which was never made.
Sitcom set in a comprehensive school deep in the Welsh valleys.
Animated comedy about a group of students and their inept teachers and classmates at a comprehensive school in South London.
Movie spin-off from the popular TV sitcom, in which teacher Bernard Hedges takes troublesome class 5C to a holiday camp.
In a Whitehall mix-up, an all-girls' boarding school, St Swithin's, is "re-evacuated" to share the facilities of all-boys' school Nutbourne College.