Inbetweeners writers in Paramount film project
Inbetweeners writers in Paramount film project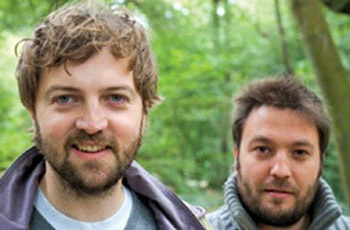 Following the smash-hit success of The Inbetweeners Movie, writer-creators Damon Beesley and Iain Morris are developing a big-screen Hollywood feature for Paramount Pictures.
Said to be inspired by the success of The Inbetweeners and its movie spin-off, the new American project would see a fresh set of characters embark on a road-trip 'coming of age' adventure, with signature Inbetweeners raunchiness along the way.
The as yet untitled project is close to securing a $15 million budget from Paramount, according to industry news website Deadline, with Morris due to direct. No potential cast or further plot details are available.
Following last year's smash-hit success of The Inbetweeners Movie in Britain, the E4 series - seen in the US on BBC America - has been adapted for American audiences by Brad Copeland, and is due to begin on MTV on 20th August; the film is due to get a US cinema release in early September.
Here is the US trailer for The Inbetweeners Movie:
Share this page