The Unreason casting
Comedy stars join time-travel film The Unreason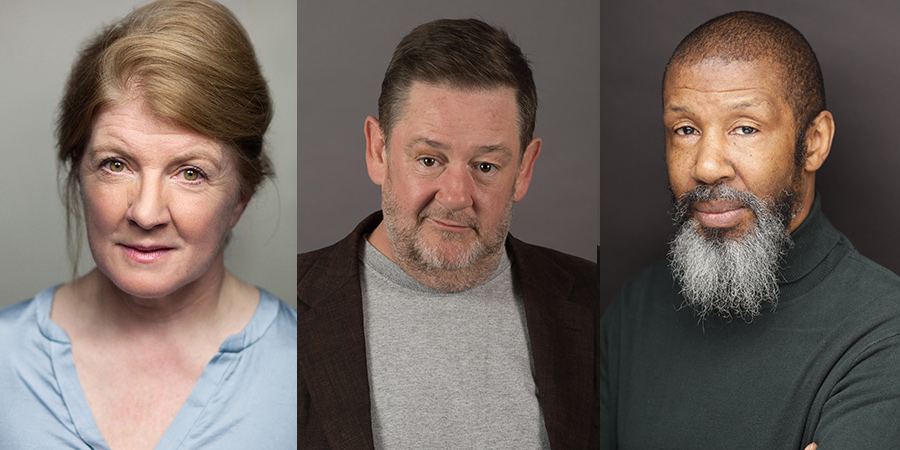 Time-travel comedy film The Unreason has added Felicity Montagu, Johnny Vegas and Brian Bovell to its cast.
The forthcoming movie is based on the 5 minute short of the same name, which was published online in March 2020.
It stars real-life best friends Ruth Syratt and Megan Stevenson as versions of themselves, running a vintage shop in leafy Muswell Hill. After stumbling across a time machine, they embark on trips to the past, 'borrowing' items to sell in the present with no idea of the irreparable damage they're causing to the fabric of the universe.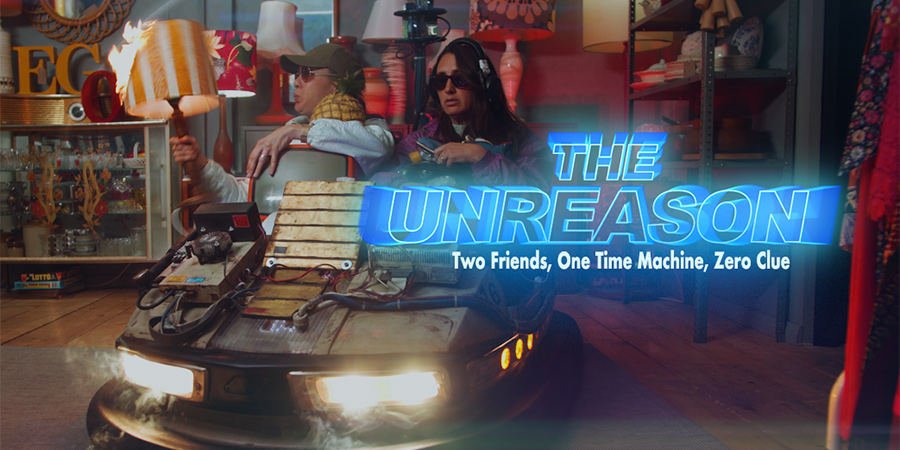 It was revealed in January that Detectorists star Sophie Thompson will play the film's lead antagonist, the jail-keeper of The Unreason: a hellish dimension where people and objects from throughout time become lost; and that After Life actor Tony Way will take on the role of an off-beat inventor who comes to the aid of the time-travellers.
Director and co-writer Chris Reading has now confirmed that Benidorm star Johnny Vegas, I'm Alan Partridge's Felicity Montagu and Brian Bovell (Jez from Gimme Gimme Gimme) have signed up to appear in the project too.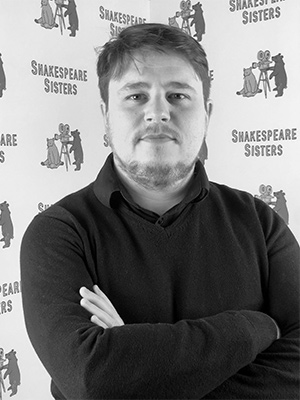 The three new cast members will play the washed up presenters of a cancelled 80s science show. The writers explain: "They're the original inventors of the time machine, now retired to obscurity, traumatised by their experiences."
Felicity Montagu comments: "I'm excited to be part of this funny, endearing exotic journey of sci-fi fantasy. Headed up by the director, Chris Reading (one to watch), and Johnny Vegas and Sophie Thompson in the mix to name but a few, this looks like it could be a ball of fun to be a part of."
Johnny Vegas comments: "I love the script, and the world Chris has created. It's got so many great moments and allows me, and the rest of the cast to improv, so we'll have some fun with that!"
Brian Bovell adds: "I'm very excited to be part of this adventurous project."
Chris Reading recently wrote and filmed the short Alien: Containment, which has now clocked up over a million views on YouTube. He has co-written the new feature length version of The Unreason with Syratt.
Shakespeare Sisters, the company behind coming-of-age film Soundtrack To Sixteen, acts as the production partner. Producers Anna-Elizabeth Shakespeare and Hillary Shakespeare say: "We're thrilled to welcome on board these comedy legends and we can so imagine a young Johnny, Felicity and Brian working together in the 80s to create the machine!"
Filming for The Unreason is set to start this summer.
---
For updates, click the button below.
Share this page