Shaun The Sheep 2 Oscars nod
Shaun The Sheep 2: Farmageddon gets Oscar nomination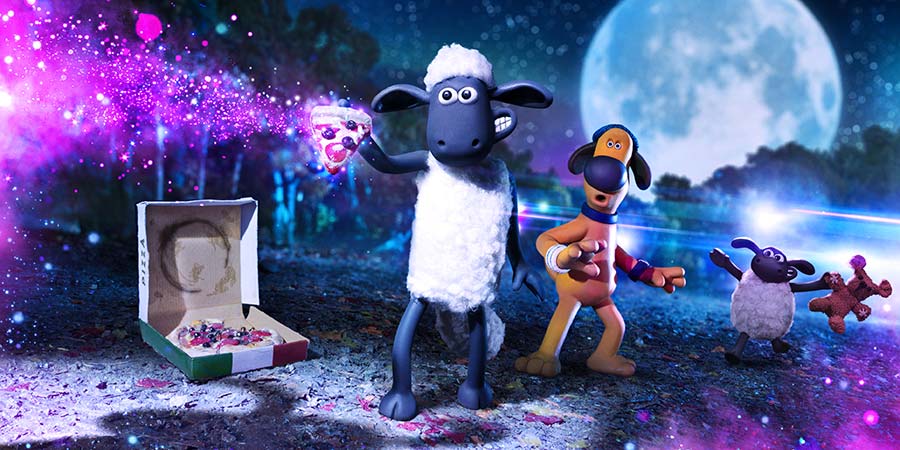 Aardman's Shaun The Sheep 2: Farmageddon has been nominated for Best Animated Feature in this year's Academy Awards.
The film has been nominated for the Oscar alongside Disney Pixar films Onward and Soul, American-Chinese creation Over The Moon, and Irish feature Wolfwalkers.
The previous Shaun The Sheep Movie was also nominated for an Oscar back in 2016, but lost to Inside Out.
Aardman however do have good track record at the Oscars, winning Best Animated Short Film for Creature Comforts in 1990 while being nominated for Wallace & Gromit's A Grand Day Out in the same year. The animation studio went on to win the award in 1993 for The Wrong Trousers and in 1995 for A Close Shave. The Curse Of The Were-Rabbit meanwhile won Best Animated Feature in 2005. The Pirates! In An Adventure With Scientists was nominated in 2012, but lost to Brave.
Two other British comedies have also picked up Oscar nominations this year. Borat Subsequent Moviefilm is up for Adapted Screenplay, and Actress In A Supporting Role. Bulgarian actress Maria Bakalova, who plays Borat's daughter in the film, finds herself up against Olivia Colman, who was nominated for her performance in drama The Father.
Last week Bakalova was jokingly was nominated for the Golden Raspberry Award (Razzie) for Worst Screen Combo, in relation to the infamous scene involving herself and Donald Trump's attorney Rudy Giuliani (also nominated for Worst Supporting Actor). This makes Bakalova one of the few people to have been nominated for both an Oscar and a Razzie for her work in the same film. Borat himself, Sacha Baron Cohen, was also nominated for Actor In A Supporting Role for his part in the US drama The Trial Of The Chicago Seven.
The other British comedy recognised in today's shortlists is Emma., which has been nominated in two technical categories: Costume Design (Alexandra Byrne) and Make-Up & Hairstyling (Marese Langan, Laura Allen and Claudia Stolze).
A full list of nominations can be seen on the Oscars website. The winners of this year's Oscars will be announced on 25th April.
Shaun The Sheep 2: Farmageddon was directed by Will Becher and Richard Phelan. In a BCG Pro interview, Becher admitted "creating a sci fi film - and doing it justice - is not easy with stop motion".
---
For updates, click the buttons below.
Share this page