The Unreason film
Sophie Thompson and Tony Way to star in The Unreason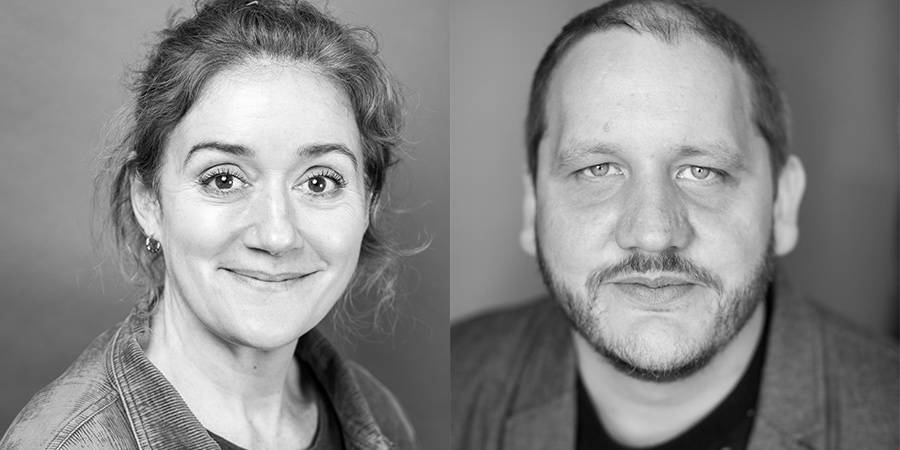 Forthcoming time-travel comedy film The Unreason will feature sitcom stars Sophie Thompson and Tony Way.
The Unreason is based on the 5 minute short of the same name, which was published on the Dust channel in March 2020.
It stars real-life best friends Ruth Syratt and Megan Stevenson as versions of themselves, running a vintage shop in leafy Muswell Hill. After stumbling across a time machine, they embark on trips to the past, 'borrowing' items to sell in the present with no idea of the irreparable damage they're causing to the fabric of the universe.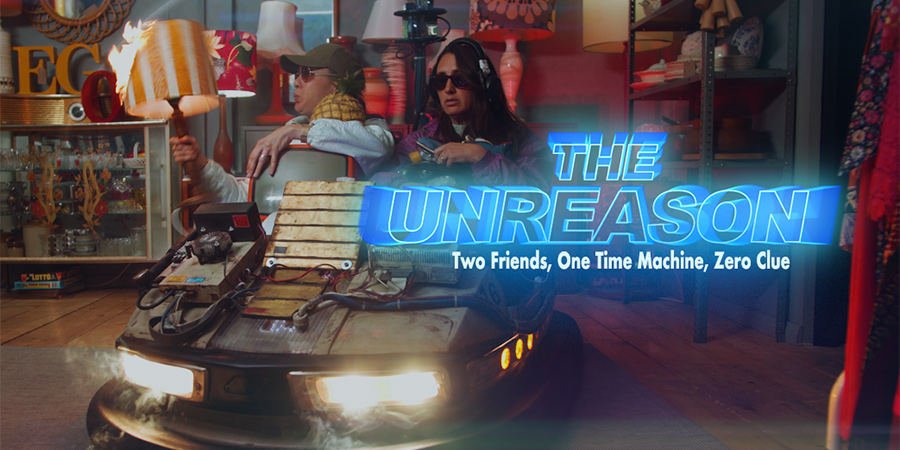 Talking to British Comedy Guide, director and co-writer Chris Reading explains the project as follows: "The Unreason is a mock-doc about a real life vintage shop, it's owners Ruth and Megan, and the Muswell Hill community that frequent it. We've added a quirky and fun sci-fi element to this world, where Ruth and Megan are also time travellers. They're not interested in changing history to their advantage, but rather sourcing vintage objet d'art from the past to flog in their North London shop."
Sophie Thompson - who TV viewers will know as Maggie in Feel Good, Jeannie in Sandylands and Sheila in Detectorists - will play the film's lead antagonist, the jail-keeper of The Unreason: a hellish dimension where people and objects from throughout time become lost. She says: "The idea is so funny, strange and original!"
Tony Way, whose CV includes portraying Lenny in After Life, will take on the role of an off-beat inventor working in obscurity in Muswell Hill's underground scientific community, who comes to the aid of the time-travellers. He says: "I am very excited to be onboard. The script is so odd (in all the right ways) and has a real sense of adventure. I can't wait to start filming!"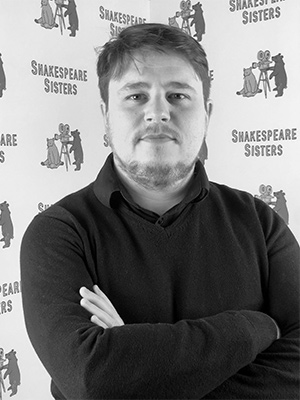 Director Chris Reading recently wrote and filmed the short Alien: Containment, which has now clocked up over a million views on YouTube. He has co-written the new feature length version of The Unreason with Syratt.
Shakespeare Sisters, the company behind coming-of-age film Soundtrack To Sixteen, acts as the production partner. Producers Anna-Elizabeth Shakespeare and Hillary Shakespeare say: "We love the absurd world that Chris has created, while at the same time being about real people, which makes it really original."
Talking in more detail about the tone of the film, Chris Reading explains: "The Unreason has tones of Bill & Ted and What We Do In The Shadows. I want to capture enough of reality to allow all of the fantasy to hit home! We are trying to combine quaint British naturalism with a sci-fi spectacle. We want people to believe this stuff and we've got an amazing cast ready to help tell the story."
Filming on the project is set to commence later in 2021.
Chris tells BCG: "I'm super excited to begin shooting this year! Some amazingly funny and talented actors have come onboard in the last few weeks. We are setting our sights on making a really unique comedy that crosses over a few genres but also has a lot of heart. Stay tuned for more news in the coming weeks, as we complete our casting."
---
For updates, click the button below.
Share this page