Giddy Stratospheres film
Richard Herring and Nick Helm star in Giddy Stratospheres film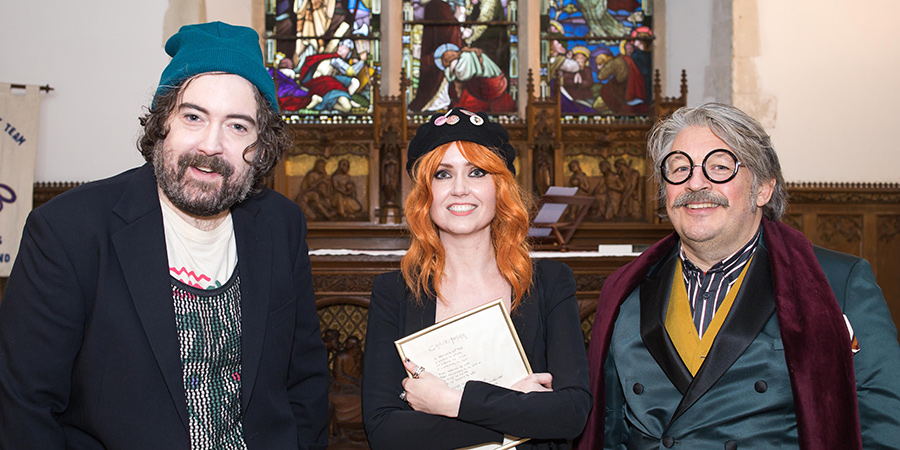 Richard Herring and Nick Helm are to star in a film about the noughties' indie music scene.
Despite there being only a 13-year age gap between them, the pair play an eccentric father and son in Giddy Stratospheres, the loosely autobiographical feature debut of Laura Jean Marsh, former singer with the indie punk band Screaming Ballerinas.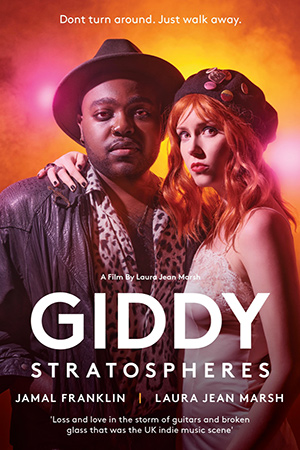 Marsh writes, directs and stars as Lara in the dark comedy, which wrapped filming last week, with Jamal Franklin playing her "soul mate" best friend Daniel. Herring is Lara's musician father, Murray, while Helm is her brother, Tim.
Stand-ups Diane Spencer and Alan Francis also feature in the movie, which recalls the "exciting music" and "crazy hedonism" of a time that was "super exciting" and "super horrifying" according to Marsh. She came to London in her late teens and fronted Screaming Ballerinas as they supported the likes of Franz Ferdinand, The Libertines, Ash and even The Mighty Boosh.
"It was a magical time but we were like lost kids" she told British Comedy Guide. "I was only 18, 19, when I was in my band, which is far too young to be responsible for anything. Living away from home my friends became my family. We were connected through music, which was really fucking cool. But also, kind of dangerous, because no-one was really looking after us. Hence the drugs and the madness."
Inspired by The Long Blondes' song Giddy Stratospheres, the film "has some pretty dark moments. But it's very much a laugh-out loud comedy as well" adds the filmmaker, whose acting credits include Uncle, Peep Show, Psychobitches and A Touch Of Cloth.
Following Lara and Daniel as they dance all night before heading to a funeral, Marsh suggests that "sad events are made sadder by that British humour we have when we laugh at the wrong time. There's a lot of darkness in the story. But also a lot of light, some incredibly huge characters with some very daft people playing very daft people.
"It's very much a mixture of both, inspired by the likes of Mike Leigh, Christopher Guest and Michael Winterbottom. But there are also elements of David Lynch, Lynne Ramsay, Shane Meadows - there's a little bit of all of those guys in my style of writing and directing."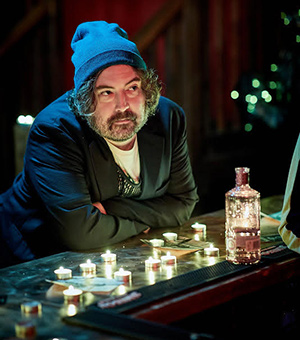 Shot in London, Sussex and Essex, Giddy Stratospheres is currently in post-production and set to be released at the end of next year.
Marsh, who played a pregnant crack addict in Uncle, wasn't sure if Helm "even remembered me when I asked him to read the script.
"But although he's a really busy dude, he wanted to be involved pretty much from the word go. I really wanted him to play Tim. You feel vulnerable when you put something like this out there, particularly as it was inspired by events from my life. But he's been so supportive and given me the energy I needed. And he absolutely smashed it.
"I really wanted Richard to play my dad, Murray, too", adds Marsh, whose father, Henry, was guitarist in the seventies pop band Sailor.
"My dad's super showbiz, a massive character" she says. "But Richard just brought him to a whole new level of awesomeness. He said yes straightaway as well. We were super lucky because he was hilarious. I don't want to give too much away because it's going to be such a fun surprise for people."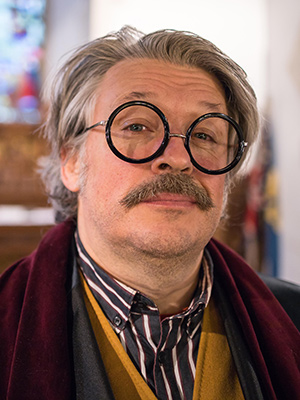 Francis appears as Lara's uncle, while Spencer plays "an absolutely ridiculous, horsey toff called 'Beastie'. Her name's Beatrice 'but everyone calls her Beastie at the rowing club'. I had a few people audition for that part but she absolutely nailed it."
Despite channelling such personal material, making her debut in a constricted, Covid-safe environment, the shoot wasn't as fraught as might have been expected. "Everybody that came onboard was really supportive of me and protective of my story because it's quite a raw one" Marsh recalls.
"Not for one minute did I feel isolated, concerned I was going to cock it up or have a breakdown. I haven't laughed so much in my life to be honest. There was one specific day where we had every single comedian in the same church and it was impossible not to have the best time of my life, it was absolutely hilarious. I felt like I was living the dream."
Naturally, Giddy Stratospheres also features a "really amazing soundtrack.
"I'm lucky because I know a lot of bands from back then and people have been really kind allowing me to use their music" she explains. "There's a real geek-like obsession for that period of time. It'll be great to have these fantastic tunes supporting the film's euphoric moments."
Photo Gallery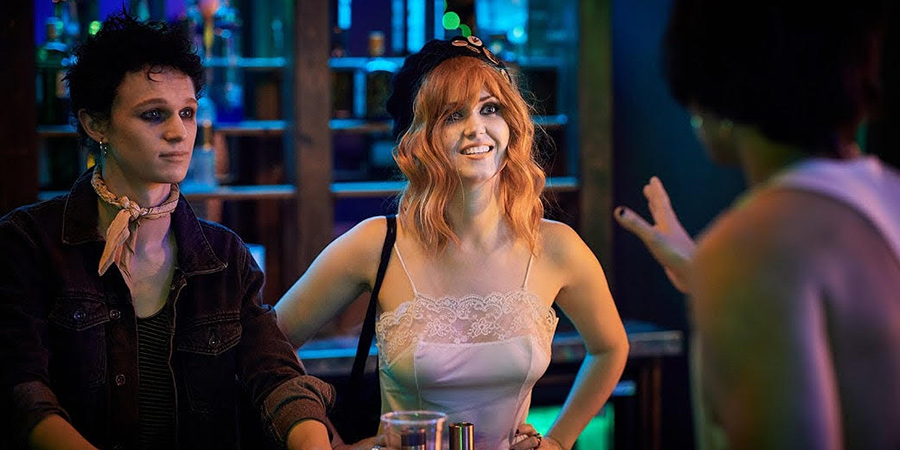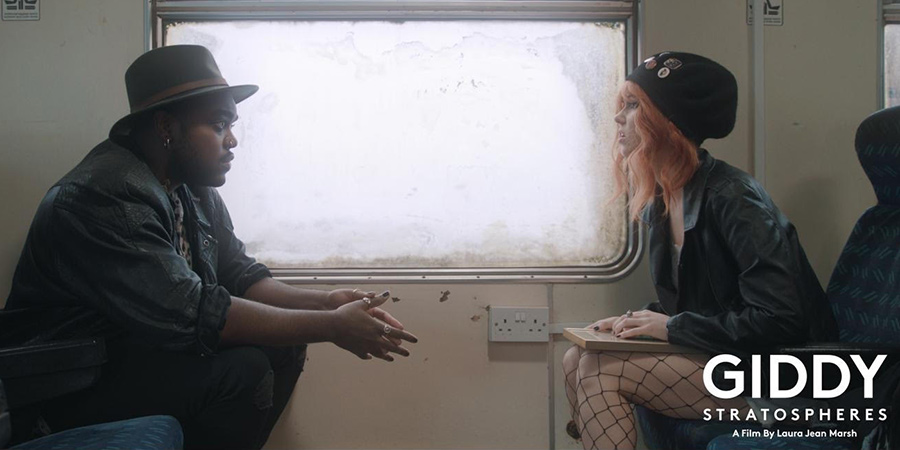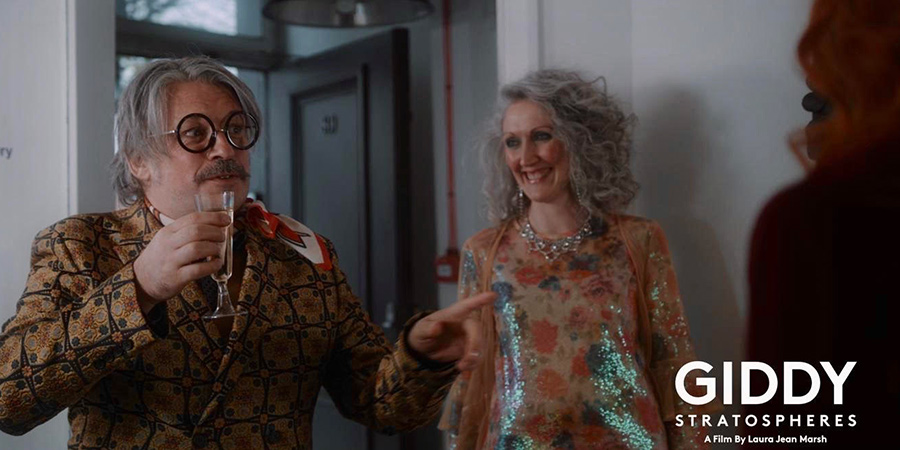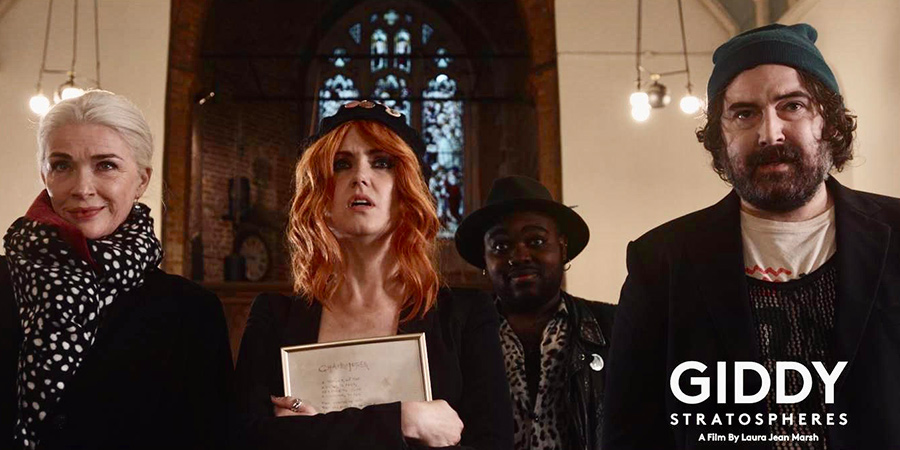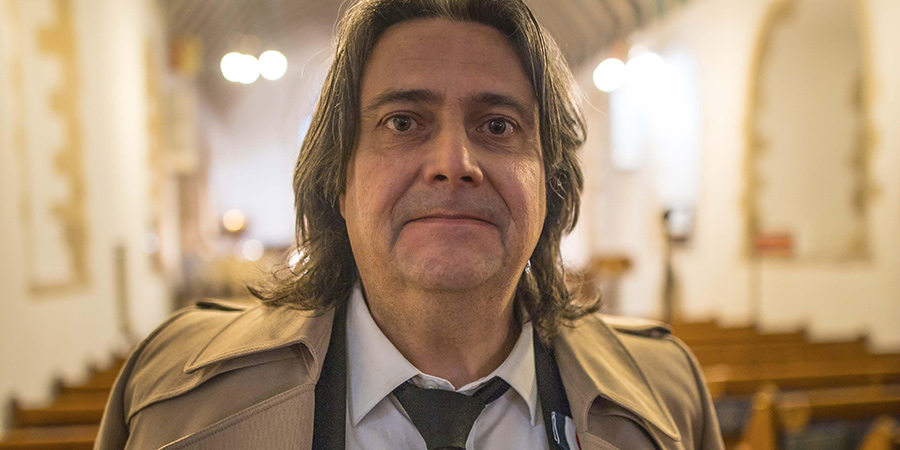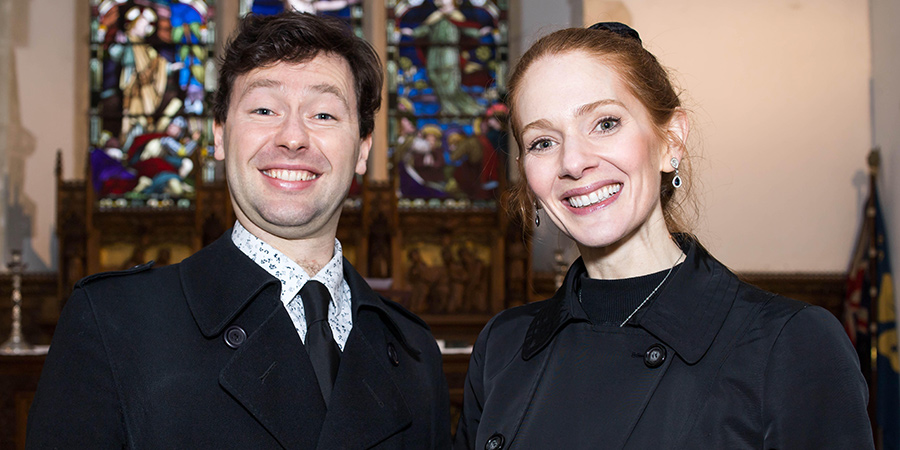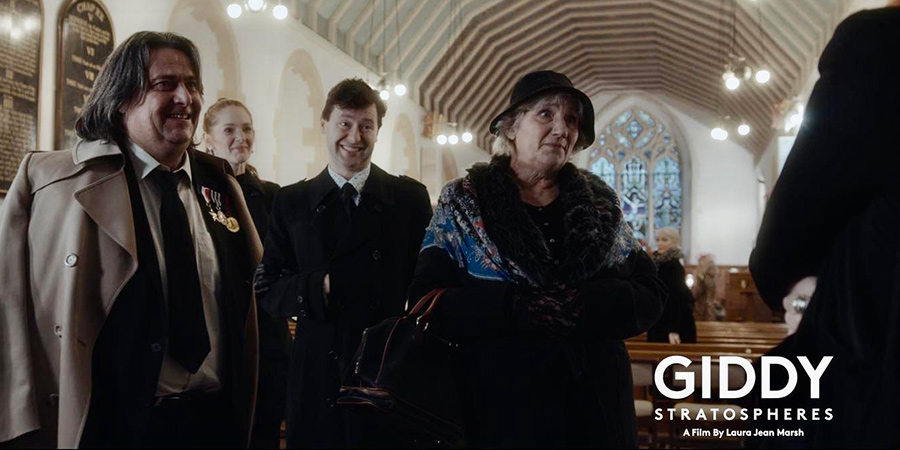 ---
For updates, click the button below.
Share this page