Sacha Baron Cohen's Borat 2
Sacha Baron Cohen to return in Borat 2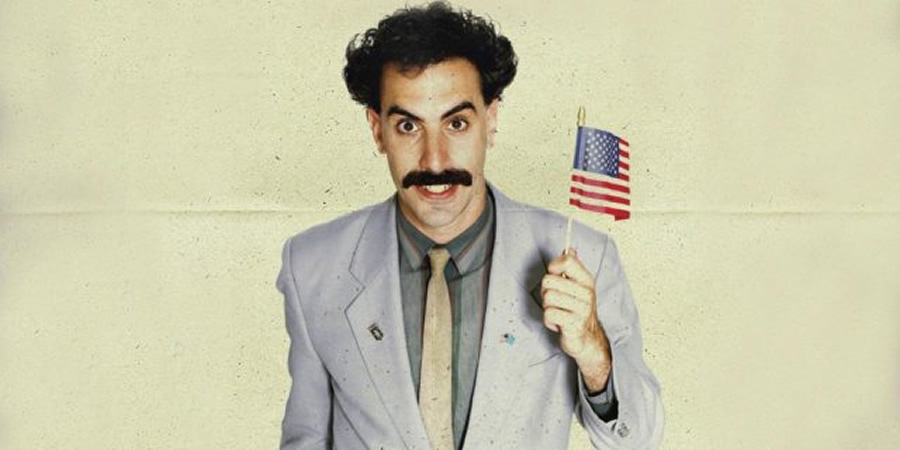 Sacha Baron Cohen has reportedly made a second Borat movie.
The film is already being shown to film industry insiders, according to US entertainment website Collider.
The site states that: "Borat is no longer the little-known Kazakh TV personality he played in the original 2006 movie. The public knows who he is now, so he has to go 'undercover' to interview people."
Rumours of a return for the character began circulating after amateur footage emerged online of Cohen driving, dressed in character as Borat, in Los Angeles last month.
The comic has also been spotted filming at a right-wing rally in disguise, though he was later discovered, while Donald Trump's personal attorney Rudy Giuliani has also claimed he was a victim of one of Cohen's stunts earlier this year.
The former New York mayor revealed he was conducting an interview when "this guy comes running in, wearing a crazy, what I would say was a pink transgender outfit... It was a pink bikini, with lace, underneath a translucent mesh top, it looked absurd. He had the beard, bare legs, and wasn't what I would call distractingly attractive."
Referencing a previous story, which suggested the film was "Cohen playing Borat playing Cohen", Collider has dismissed that synopsis after a second source disputed it, while confirming the film's existence.
Larry Charles directed this international hit feature Borat: Cultural Learnings Of America For Make Benefit Glorious Nation Of Kazakhstan, which Cohen produced alongside Jay Roach. It is unclear whether Charles or Roach are involved with the sequel or when the film will be available for public viewing. Collider speculates that it will be released prior to November's US Presidential election in an effort to reach younger voters.
The original Borat movie made more than £200 million worldwide.
Baron Cohen is also executive producer of Gooseberry, a hidden camera show shot in Los Angeles last year, starring Marc Wootton (High Spirits With Shirley Ghostman, Nativity!), which the pair have piloted for Comedy Central.
A transatlantic update of his 2003 Channel 4 show My New Best Friend, Wootton plays a character called Noodle, who hijacks a couple's weekend in LA. The girlfriend is in on it, but the boyfriend isn't.
---
For updates, click the button below.
Share this page