Say Your Prayers film
New film Say Your Prayers to be released in September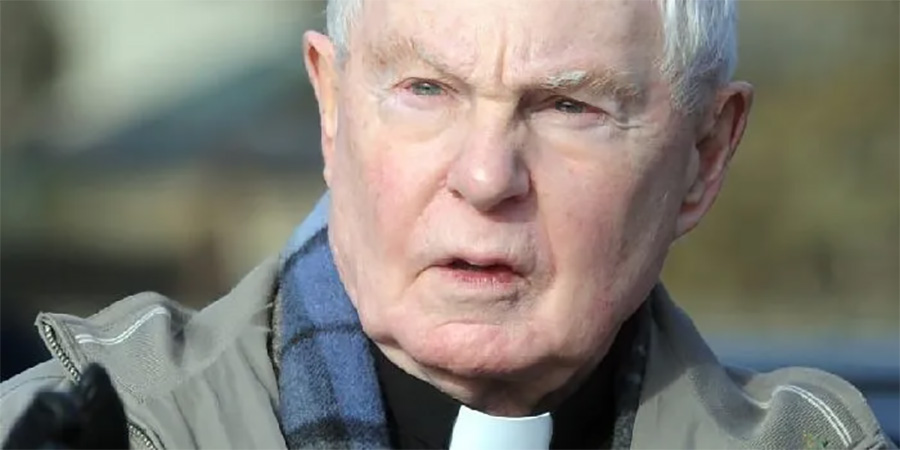 Roger Allam, Derek Jacobi and Anna Maxwell Martin are to star in the black comedy Say Your Prayers, released next month.
The film is the second feature from director Harry Michell, who appeared as an actor in Yesterday and was previously in sketch trio Minor Delays.
Likened to In Bruges set in a Yorkshire spa town, Say Your Prayers is written by Michell and writer-comedian Jamie Fraser, formerly of sketch trio Princes Of Main.
The story takes place at Ilkley's annual literary festival, where the world's most controversial secularist is due to make an appearance and two hapless, evangelical brothers have been tasked with killing him.
Evolutionary biologist and atheist Richard Dawkins spoke at the real Ilkley Literature Festival in October, while poet WH Auden got into a fracas with a local vicar over which version of the Bible to use at the 1973 inaugural event.
Allam, who bears more than a passing resemblance to the late writer and ardent secularist Christopher Hitchens, plays militant atheist Professor John Huxley in the film.
Producer Helen Simmons describes the character as "an amalgamation of those very prolific media writers and thinkers". The Thick Of It star Allam was "high up on our list" for the role as "we thought he would get the character just right".
Motherland's Maxwell Martin plays foul-mouthed detective DCI Brough, while Jacobi is vicar Father Enoch, who raised orphaned brothers Tim (Harry Melling) and Vic (Tom Brooke) and instructs them to murder Huxley.
Father Enoch is "an interesting character" reflects Simmons, who also produced Michell's debut feature Chubby Funny in 2016. "We don't give easy explanations as to why he is like he is. There's a kind of overbearing love there which is clouded by lots of other things.
"He's had a relationship with the brothers from the beginning. But this is something he doesn't want to get involved with directly, he wants to keep it at arm's length."
She reckons that Say Your Prayers features "the same sensibilities, the same humour" as Chubby Funny, which earned writer-director-star Michell a nomination for most promising newcomer at the British Independent Film Awards.
"It's in that genre space of In Bruges, where it's darkly comic but also quite plot-driven. Chubby Funny was a very soul searching, character-driven film. But this is more of an ensemble piece that's got laughs but also very tightly-wound character arcs. It's a more thrilling, fast-paced film."
Also featuring Vinette Robinson (Delicious) and Flora Spencer-Longhurst (Chickens), Say Your Prayers will be released on video on demand platforms in September, and is a co-production between Guinea Pig Productions and Ainimage Productions in association with Independent And Featuristic Films.
Inspired by documentaries about religious fanaticism, Michell and Fraser visited a series of literary festivals before picking Ilkley as the backdrop for their belief systems clash, receiving help and endorsement from the event's organisers.
"Nothing feels timely right now except pandemics and viruses" Simmons admits. "But it wasn't so long ago that extremism was in the news. The film still asks questions about how far people can go on the spectrum of atheism and religious belief, who's pulling the strings and how similar the people on either side of the spectrum are."
---
For updates, click the button below.
Share this page