The Goodies docu-film
The Goodies crowdfunding 50th anniversary film documentary
A fundraising campaign has launched to make a documentary about The Goodies
The Goodies -The Movie requires £100,000 to secure its production and a 2020 release
The feature-length documentary will mark the comedy group's 50th anniversary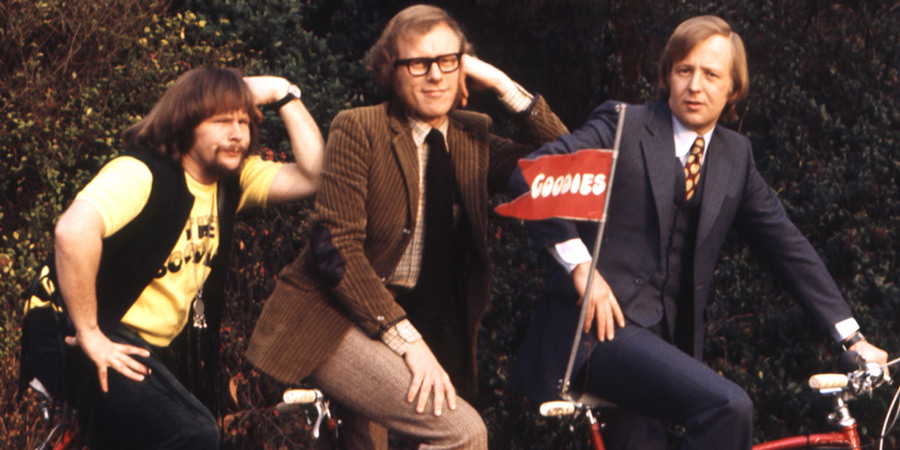 A film documenting the work of The Goodies is to be made, if a crowdfunding initiative is a success.
Producers are aiming to raise £100,000 through IndieGoGo to create a feature-length documentary telling "the definitive story of The Goodies", to be released in 2020 marking the 50th anniversary of the hit comedy trio.
Stars Tim Brooke-Taylor, Graeme Garden and Bill Oddie have agreed to be involved with and interviewed for the project, documenting their success with a self-titled BBC sitcom, as well as books and a music career.
The fundraising pages explains: "When Tim Brooke-Taylor, Graeme Garden and Bill Oddie were asked by the BBC to create a show that would be accessible to the mainstream, they thought they'd only last one series. So they decided to have some fun and make a show for themselves. Something that made them laugh - hoping that we'd laugh too. Throwing into it every comic device they'd loved as kids, and with Bill writing some very witty songs: they called themselves The Goodies.
"They saw their comedy as a way of telling the truth about the world - about politics and civil rights, inequality, celebrity and the system in general. They were anti-establishment in their views but very silly in their humour.
"When the first series aired in November 1970, we tuned in. 10 million of us. We laughed so much that by 1982 we'd watched 76 episodes of the show. We couldn't get enough.
"So for any fan who still wants more, this is their story. The bits before, the bits during and the bits right up to now...a tale of epic proportion, fifty years in the making and NEVER BEEN TOLD BEFORE, well, not quite like this anyhow."
Producers add: "It's the story we've all been waiting for. Everything you ever wanted to know. Coming to a screen near you in 2020."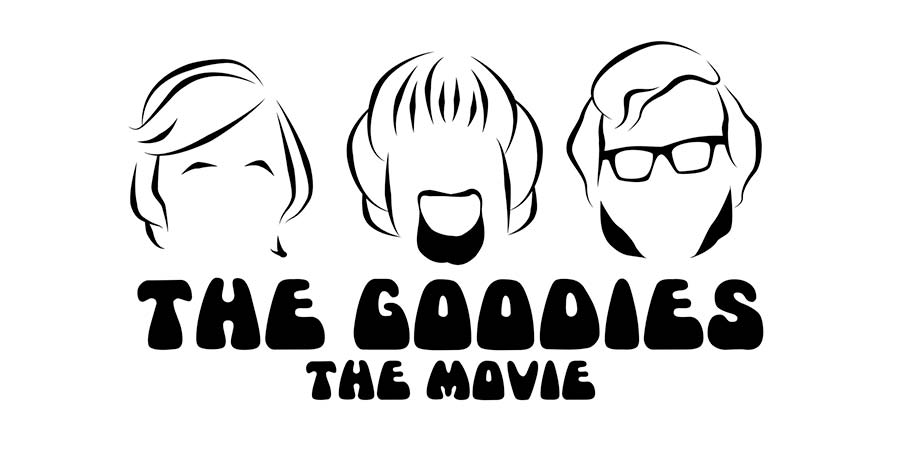 The film will be written, produced and directed by Kim Leggatt, whose previous work includes a documentary about Beatle George Harrison. Producers Billy Watson and Pete Ward are also involved.
Talking more about their plans, they say: "We'll be bringing unseen material into the world as we scour every archive library and attic out there, looking for Goody gold. Hopefully footage you've never seen before and audio-taped interviews that have only existed in journalists' basements up until now.
"With your help, we'll be showing as many clips from the episodes as we can. It's a numbers game: the more money we raise, the more clips we can license.
"We'll be interviewing all those people that were part of their journey, telling stories that have never been heard before.
Anecdotes, memories and laughter.
"How are we going to fit it all into 90 minutes? We'll do our best to tell you an incredibly unique story, hopefully one with a few surprises for even the most knowledgeable fans."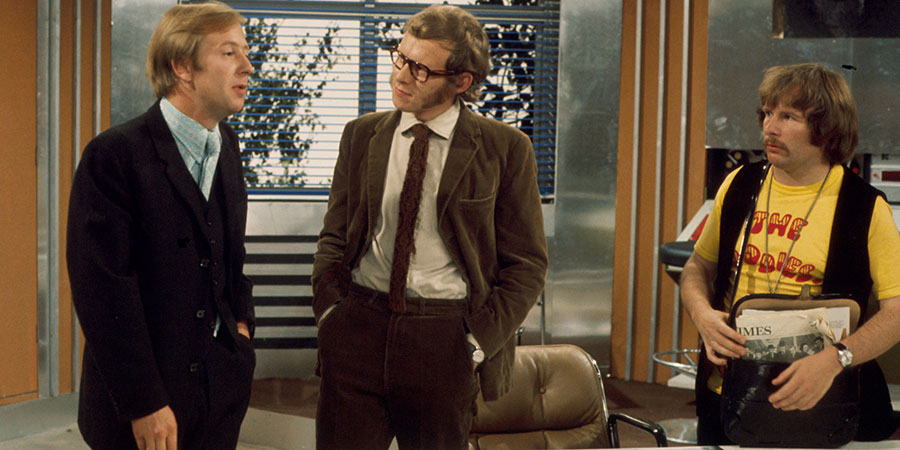 In an attempt to raise the required £100,000 the producers are offering a range of perks to those who donate, including baseball hats, t-shirts and signed photos. They are also organising a live Q&A with the trio, for donors of £25 or more.
The film is slated for release in 2020, with The Goodies scheduled to film interviews for the project later this Summer.
News of the documentary follows the success of a DVD box set released last year, collecting together all eight original BBC series of the show in full for the first time. One of the most long-demanded home entertainment releases in archive comedy history, The Goodies - The Complete BBC Collection is a 12-disc set from Network Distributing.
Find out more about the fundraising effort at IndieGoGo
The campaign also has Facebook and Twitter presences.
---
For updates, click the button below.
In 1970, The Goodies unleashed their legendary blend of surreal storylines, strikingly topical satire, slapstick and general lunacy on an unsuspecting viewing public. Capturing the irreverent and rebellious flavour of the decade, this phenomenally popular, award-winning series spread its mischief over twelve years, making household names of creators, writers and performers Bill Oddie, Graeme Garden and Tim Brooke-Taylor.
For the first time ever, Network is incredibly proud to present the complete run of episodes and specials made for the BBC (apart from that pesky original version of Kitten Kong, which is still missing) in this 12-disc set.
First released: Monday 24th September 2018
Distributor: Network
Region: 2
Discs: 12
Minutes: 2,040
Subtitles: English
Catalogue: 7954924
Buy and sell old and new items
Search for this product on eBay
It looks like you're in the US? Fear not! Almost everything can still be ordered.
Amazon UK
deliver internationally,
Amazon.com
carries many items separately, or you can look out for US/Canadian flags on our product listings for direct links.
If ordering from a UK store, please note that you are in Region 1 (DVD)/Region A (Blu-ray), whilst the UK is in Region 2/B, respectively. This means that many - but by no means all - may fail to play. Look for products marked "Region free", "All regions", "Region 0" or "Multi-region". Blu-rays may also be marked "Region A/B/C", "Region free", or variations thereof. You may also check whether your DVD/Blu-ray player supports multi-region playback (also referred to as "region free"), or whether it can be set to do so. There should, of course, be no problems with books, CDs, or other physical items.
More advice & help on importing
Share this page