23 Walks revealed
Alison Steadman & Dave Johns star in 23 Walks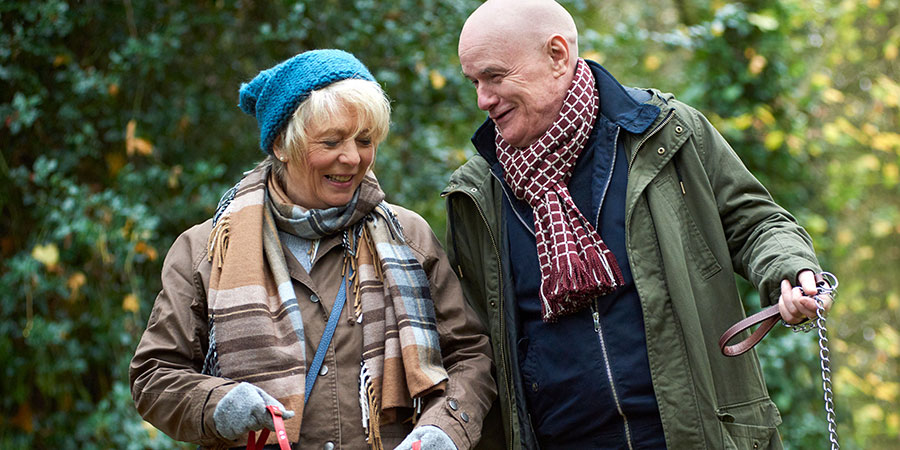 Alison Steadman and Dave Johns are starring in a new film called 23 Walks.
Currently on a filming break until the Spring, the new movie follows a pair of single pensioners, Dave and Fern, who meet whilst walking their dogs in a North London park and slowly fall in love.
Film industry website Deadline reports that the production has been written and directed by Paul Morrison, and is being made by the producers behind films including 2017's Swimming With Men.
Described by the publication as a "grey-pound comedy-drama", they add: "Over the course of twenty-three walks together romance begins to blossom but Dave and Fern also hide secrets which could derail their newfound love."
Filming is scheduled to complete in May, on location in London.
Steadman, meanwhile, will soon be seen in a second series of pensioner-romance sitcom Hold The Sunset on BBC One, alongside John Cleese and Jason Watkins.
Further details and a possible release date have yet to be revealed.
---
For updates, click the button below.
Share this page