The Queen's Corgi cast
Jack Whitehall leads all-star voice cast for The Queen's Corgi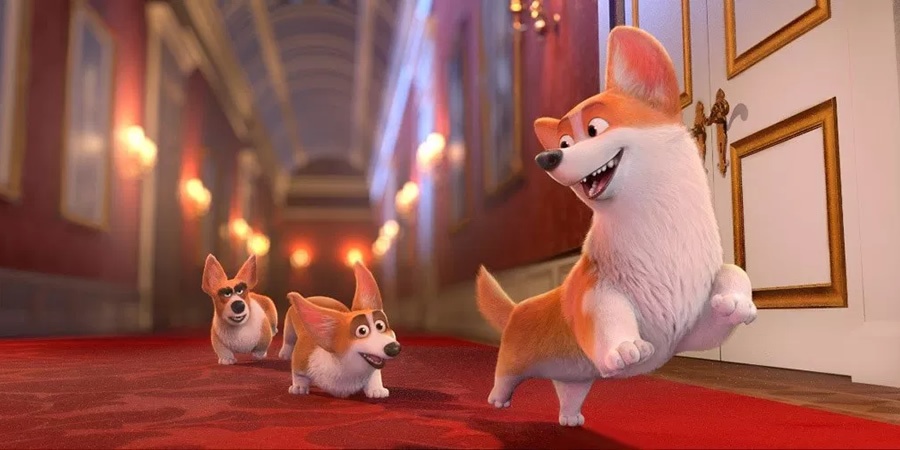 The voice cast has been announced for forthcoming animated comedy The Queen's Corgi.
Jack Whitehall will voice the lead character of Rex, a spoilt little corgi who lives a life of luxury in Buckingham Palace.
The story focuses on the British monarch's most beloved dog, who loses track of his mistress and stumbles across a clan with dogs of all kinds, confronting and fighting each other. During his epic journey to return to the queen, Rex falls in love and discovers his true self.
Ray Winstone, Sheridan Smith and Matt Lucas voice Rex's mischievous canine co-stars Tyson, Wanda and Charlie.
The all-star cast announced today also features Julie Walters as The Queen and Tom Courtenay as The Duke of Edinburgh.
Rounding out the voice cast are Jon Culshaw (as Trump), Debra Stevenson (as Melania), Sarah Hadland (as Mitzy), Colin McFarlane (as Chief), Nadia Wadia (as Patmore), Iain McKee (as Jack) and Kulvinder Ghir (as Sanjay).
The Queen's Corgi has been written by Rob Sprackling and John R. Smith, who previously worked on Gnomeo And Juliet. The film has been animated in Belgium by nWave Pictures, with Ben Stassen and Vincent Kesteloot as directors.
The Queen's Corgi will be released in the UK on the 5th July 2019. Below is the teaser trailer:
---
For updates, click the button below.
Share this page