Agatha Christie spoof film
Inbetweeners creators plot Agatha Christie spoof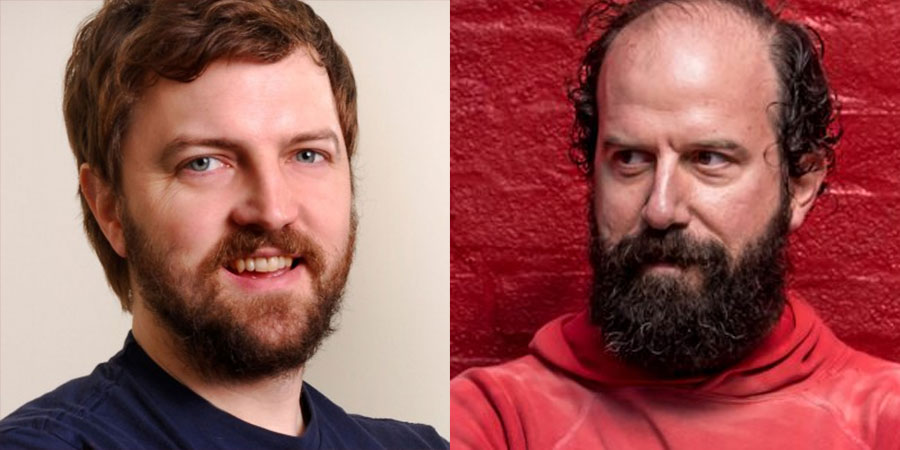 The writers of The Inbetweeners have revealed their next film project to be an Agatha Christie spoof.
Iain Morris (pictured, left), co-creator and writer of the hit sitcom and its hit film spin-offs, told British Comedy Guide he has written a script with American comedian and actor Brett Gelman (right).
The modern-set film is inspired by the murder-mystery whodunnit tales of the famed author, who lived between 1890 and 1976, creating characters including Hercule Poirot and Miss Marple.
Morris, whose solo directorial debut The Festival opens in cinemas this Tuesday, will make the film through his Fudge Park production company, run with his Inbetweeners co-creator and writer, Damon Beesley.
Joe Thomas, who starred in The Inbetweeners and also leads the cast in Fudge Park's The Festival, looks set to take on a role in the film, which Morris will again direct.
British Comedy Guide understands that a read-through of the script took place earlier this year for the company's production and distribution partners Film4 and Entertainment Film Distributors.
Speaking exclusively to BCG, Morris confirmed: "We've not cast it yet, but the read-through was great and had a few brilliant people involved."
The news is revealed in an exclusive interview to promote The Festival.
Asked if he would take on directing another feature film, Morris replied: "Yeah, I'd love to! I've written another film with a friend of mine, American comedian Brett Gelman, which is an Agatha Christie spoof thing that I really love. Hopefully we're going to try to make that at some point in the near-future. Joe Thomas did a read-through for that as well and was very funny in it."
He added: "I think it's really funny - it's a sort of low-budget, British with some American actors in... Brett's really funny, we've been working on that for a bit."
With The Festival opening in cinemas across the country, Morris and his Fudge Park team are expected to take a short break before returning to work and moving forwards with the Christie-inspired film as their next project.
---
For updates, click the buttons below.
Share this page