How To Build A Girl filming
Filming under way on Caitlin Moran movie How To Build A Girl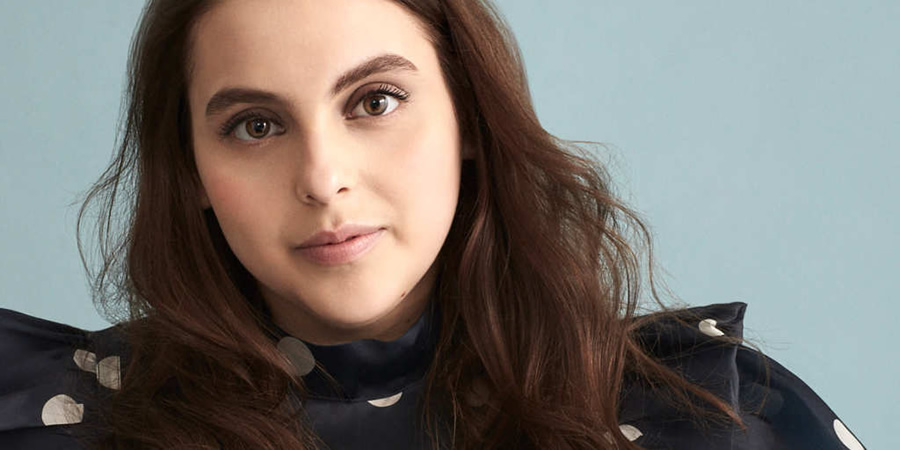 Filming has started on How To Build A Girl, the new movie by Raised By Wolves writer Caitlin Moran.
American actor Beanie Feldstein will take the lead role, with the cast list revealed today also including Alfie Allen (Theon Greyjoy in Game Of Thrones), Paddy Considine (Pride) and Sarah Solemani (Him & Her).
Laurie Kynaston (Cradle To Grave), Joanna Scanlan (The Thick Of It), Arinzé Kene (Youngers), Frank Dillane (In The Heart Of The Sea), Tadhg Murphy (Guerrilla) and Ziggy Heath (Cold Feet) also star.
The plot is based on Moran's best-selling semi-autobiographical novel. Producers explain: "It's 1993, and there's only one way for a fat, bright, funny, working-class sixteen year old to break out of her tiny, crowded house in Wolverhampton, and go on the somehow noble sex-quest she desires - to reinvent herself as swashbuckling, top-hat-wearing rock critic Dolly Wilde, and explode all over London. The only question is - was Dolly Wilde the right girl to build?"
Producer Alison Owen says: "We are excited that Caitlin's brilliant literary heroine is finally making it to the big screen, and can't think of anybody more inspiring than Beanie to bring Caitlin's exquisitely funny character to life."
Producer Debra Hayward adds "We've been incredibly lucky to add Paddy Considine and Sarah Solemani, as Johanna's 'unconventional parents', to our already stellar cast. And there are more surprises to come."
Director Coky Giedroyc is overseeing the shoot, which runs across July and August.
How To Build A Girl will be ready to be shown in cinemas towards the end of the year.
---
For updates, click the button below.
Share this page