Alison Steadman in Ghosted
Alison Steadman stars in short comedy film Ghosted
Alison Steadman stars in Ghosted, a short comedy film about a woman who becomes a psychic
The 15 minute short film, created by Katie Redford and Duncan Roe, has been funded via Kickstarter
Plans are now underway to turn the concept into a six part TV series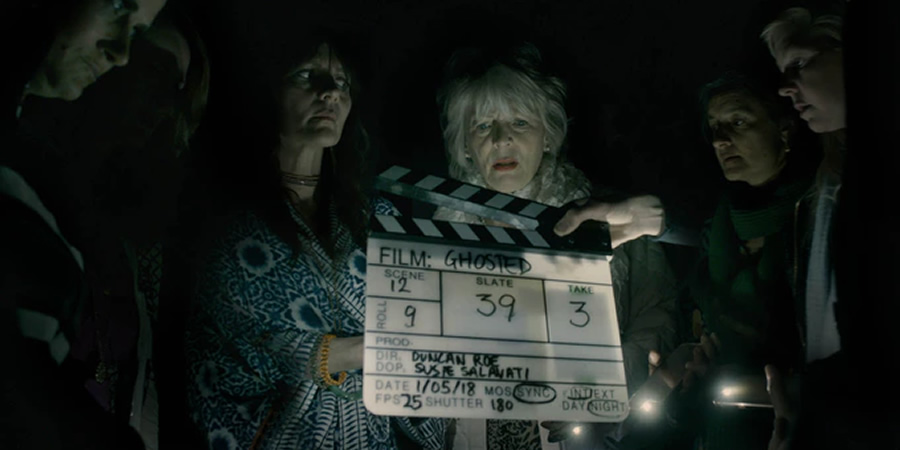 Alison Steadman has taken the lead role in a short comedy film about a woman who becomes a psychic medium after she loses her husband.
Ghosted, which is shot in the style of a mockumentary, has been created and written by Katie Redford and Duncan Roe.
The description for the 15 minute film is as follows: "After 35 years of marriage, Alison's husband's death comes as a heavy blow, but now one year on, her local paranormal group 'Bump in the Dark' have helped her to move forward. Encountering ghosts on a daily basis isn't out of the ordinary for Alison, but her son James struggles to show the same enthusiasm for her new found 'hobby' in front of the documentary crew that are following her around."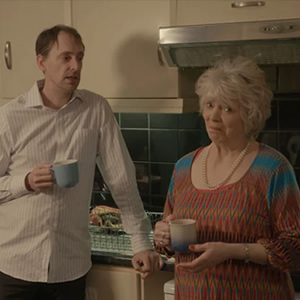 Actor and stand-up comedian Alistair Green plays the central character's son, with the cast list also featuring Redford, Anna Wilson-Jones, Dawn Steele, Gary Lamont, Francesca Fowler, Alexis Strum, Sheena Govern and Sarah Dyas.
The project has been funded using Kickstarter. The comedy's crowdfunding campaign, which runs until Friday 15th June, has already passed its £4,500 target and the creators are now planning to use any additional money raised to help develop the idea into a TV series.
Talking to BCG, the creators confirm: "We've mapped out a 6 episode series that we're hoping will eventually air on TV with a major broadcaster. The main cast are on board and we're currently developing the story line."
Shooting has now completed on the short film and the project is at the editing stage. The finished effort is due to be entered into festivals from this summer, before being released more generally via a platform yet to be decided.
Talking about their project, Redford and Roe say: "We're extremely proud of the team who worked with us on this project. Alison was so lovely to work with and she had the whole crew in stiches. We were very fortunate to have such a fantastic cast with the hilarious Alistair Green playing Alison's son, and Anna Wilson-Jones - who also produced the film with us - was brilliant as the paranormal group leader.
"We improvised various scenes within the film; our supporting cast all brought so much to these scenes - we have such a lot to work with in the edit!
"We're currently working on post-production for the film and hope to be finished within the next couple of months to start entering festivals. We're very keen to develop the idea into a TV series and most of the cast are on board to move forward with this, which is very exciting."
More details about Ghosted can be found via the project's Kickstarter page
---
For updates, click the button below.
Share this page