French & Saunders film
French & Saunders are planning a film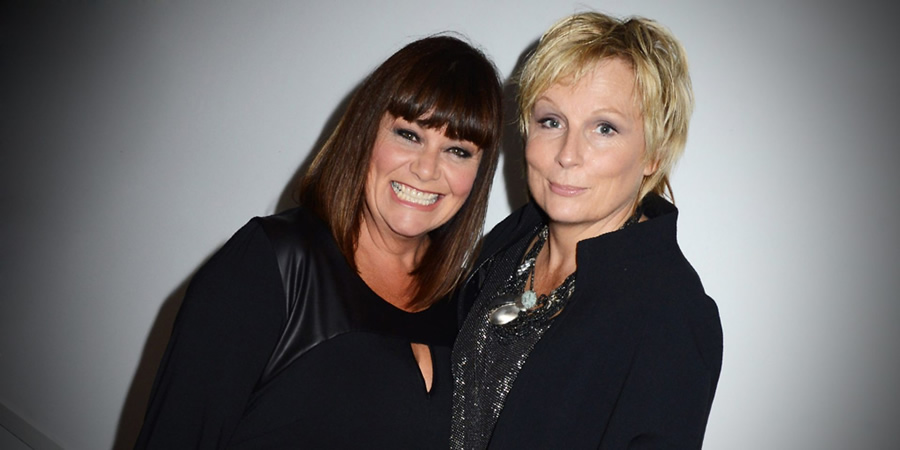 Dawn French and Jennifer Saunders are planning to make a film together.
French revealed the news whilst speaking on Happy Place, a new podcast interview series about finding joy, presented by Fearne Cotton.
Asked by Cotton about what's next for French & Saunders, the Vicar Of Dibley star said: "There's little things on the horizon for both of us, and we keep talking about a film idea that we'd like to do together."
French didn't reveal any further details about their idea, but admitted that they'd need to find more time together to be able to make it. "What it really means is she and I both have to say 'right, you know 2019, let's just put it aside and work together and find something that we want to do."
French & Saunders last appeared together at Christmas. The TV special 300 Years Of French And Saunders (pictured) saw the duo delivering new material alongside clips of some of the best sketches from their 30 year partnership.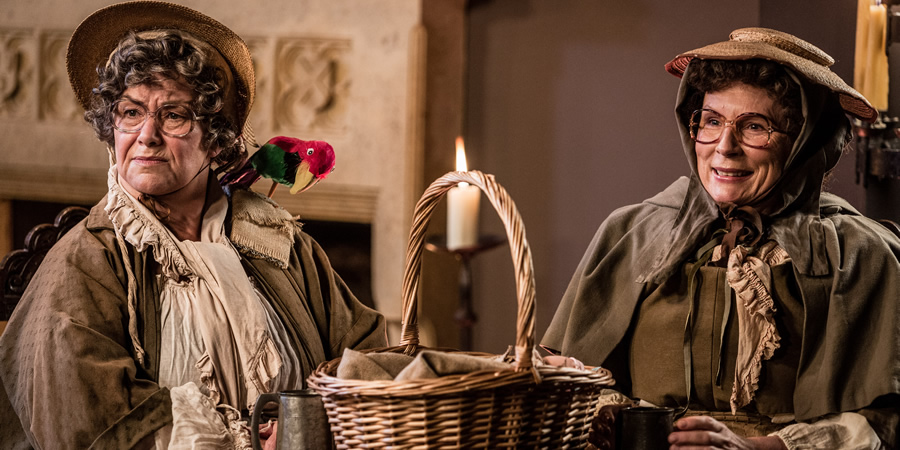 Dawn French also revealed in the podcast that their 2008 shows - French And Saunders: Still Alive! The Farewell Tour - came about as she "needed dosh" to do up the house she was buying in Cornwall. She told Cotton: "I called Jennifer and said 'Look, I've seen this place and I know I want to live there, but we've got to go on tour - how about it?' And she said something like 'oh, yes, I'm doing my conservatory... OK, yeah!'; and that was seriously how we made the decision to go on tour."
Cotton travelled to French's home to record the debut episode of Happy Place. The wide-ranging interview also sees the comedy star talking about how she met Jennifer Saunders in drama school; how she maintains mental stability; and how going through process of adopting a child, which included the authorities interviewing her comedy partner to assess her suitability to be a mother, was hard.
She also spoke about how, despite being part of a comedy double act, the two of them are also free to go off and work on solo projects, and how Absolutely Fabulous almost didn't happen.
She explained: "Ab Fab only came along because I stepped aside to have Billie [her adopted daughter]; to receive Billie into our lives in a secret way. Jennifer stepped up and took the studios that were booked for French & Saunders - because we had it all booked, we were writing stuff, we had the crew booked, everything. I said 'Jen, a baby has arrived' and she said 'right, go go, run, go... I'll, um, do something'.
"We had, just the previous year, done a sketch of a mother and daughter that we enjoyed doing, and she was particularly good at, and in fact it was one of the longest sketches we had ever done because we enjoyed it so much that we indulged it a bit... I think it was 18 minutes long, half the show pretty much... and she said 'I'll take that sketch and make that into a sitcom' and I was like 'good luck!... off I go'. So she was covering for me like a good sister.
"But then she had the audacity to go and make a really good show without me! So, I was at home having my dream come true - which was this baby arriving in my life - but also having to witness her being rather good on her own!"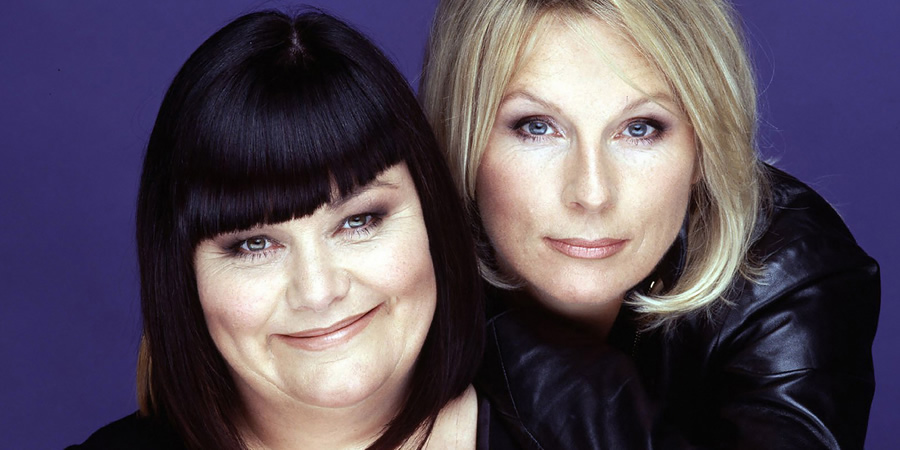 Dawn also spoke frankly about how her first marriage to Lenny Henry ended. "I think I took a long time to come to the realisation that my first marriage was on its uppers, partly because we were still very good friends. There was no big animosity or hatred or anything like that; there was no throwing and slapping going on."
On her thought process as the relationship ended, she explains: "[I was thinking] 'I think this might be done and I think he might be thinking that it is done too', but because we're linked in every way by marriage and everything that marriage means, the investment of all the time you've put in, all the care you've put in, all the forgivenesses that you've done, all the insensitivities that you've got past; all the mistakes you've made and forgiven, all the joys and the laughter - all this stuff adds up to a great big mountain that it looks like you can't get over.
"When I suggested it, I think he was just glad I'd been the one that said it, and then we had to talk for a long time and un-pick whether we were doing the right thing and we had to discuss how we'd do it and how we'd transition into being good parents that weren't living together. We took a long time to do that, and we didn't even tell our friends... we just talked a lot for hours and hours about everything."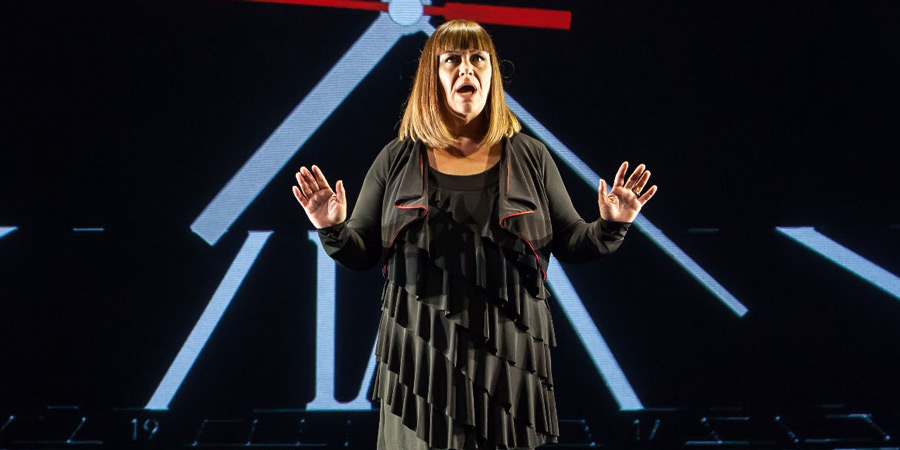 The comedy star also spoke in the podcast about how she felt 'bullied' into becoming an author, but once she'd written her first book realised "oh, this is what I think I do" and couldn't then wait to write something else.
She explained: "Somebody [journalist Alison Bowyer] wrote a book about me and it was the most devastating thing that I think I'd experienced, other than infertility and my dad's death.
"It was devastating because I couldn't protect my family from it. It was a very bad book, in as much as it was badly written and ill researched. Lots and lots of tiny mistakes were in it. I didn't have a book about myself out there and had no intention of doing that, I was too young and I didn't want to do it yet. But she wrote a book about me and it felt like a giant bully was trying to bully me."
She continued: "[Bowyer] wrote lots of inaccuracies about my mum and dad's marriage, which upset my mother enormously - she insinuated that I had shame around my dad's suicide, which is the last thing... I had sadness, but shame no - that was making it worse. So, anyway, that book came out which was so awful that I thought 'oh, I'm going to have to write a book'."
The full interview can be heard at officialfearnecotton.com
---
For updates, click the buttons below.
Share this page