Russell Brand: Butterfingers
Russell Brand to star as hitman in Butterfingers
Russell Brand is to star in a new crime comedy film
Butterfingers will follow an out-of-luck hitman on a pan-European roadtrip
Brand's character ends up taking two children hostage in order to locate his nemesis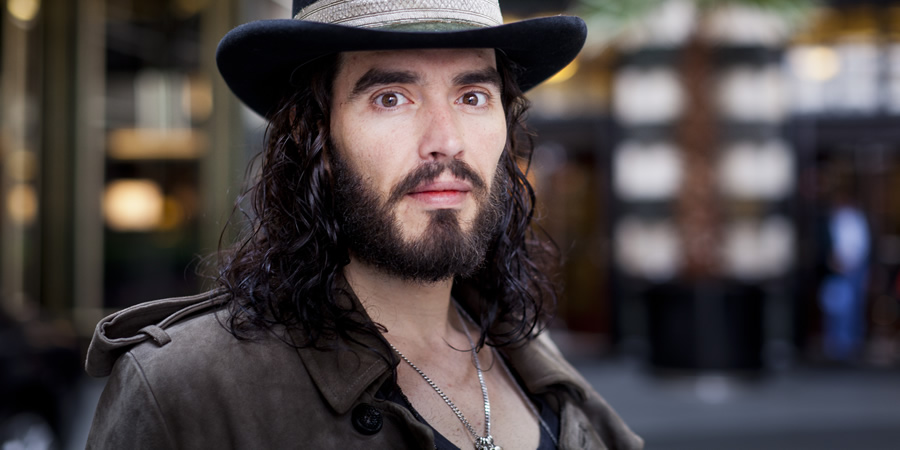 Russell Brand is to star in a new crime comedy, Butterfingers, "a hit with kids".
The film is set to begin shooting in July, and follows a hitman, down-on-his-luck, who is forced into a pan-Europe road trip with a pair of children.
Produced by Embargo Films and The Fyzz Facility, Butterfingers has been written by Tom Nash and will be directed by Barnaby Southcombe.
They explain: "Keith, a down-on-his luck hit man, stumbles across the opportunity to settle a score with his nemesis Jimmy, who is hiding out in Spain, and finally earn his father's respect. Things change quickly though when his only lead, single-mum Angie, is kidnapped by rival hitman Perry, who is also on the hunt for Jimmy and plans to use her as bait.
"Keith is now forced to take Angie's two kids hostage and use them instead to find Jimmy. Heading for Spain both parties race to be the first to find him: Perry because he is being paid to do so and Keith to avenge his father and finally overcome the 'Butterfingers' nickname that has haunted him since his first job."
Executive producer Mark Lane said today: "Tom has written a brilliantly funny script that finds a new fan with every read. We could not be more excited to be working with Russell and Barnaby to bring Butterfingers alive."
Whilst no release date has yet been set, Butterfingers is likely to be in cinemas in 2019.
Brand's previous film credits include the 2007 St Trinian's series revival, plus Hollywood productions Forgetting Sarah Marshall, Get Him To The Greek and Rock Of Ages.
---
For updates, click the button below.
Share this page