Four Weddings And A Funeral US
Four Weddings And A Funeral to become US TV series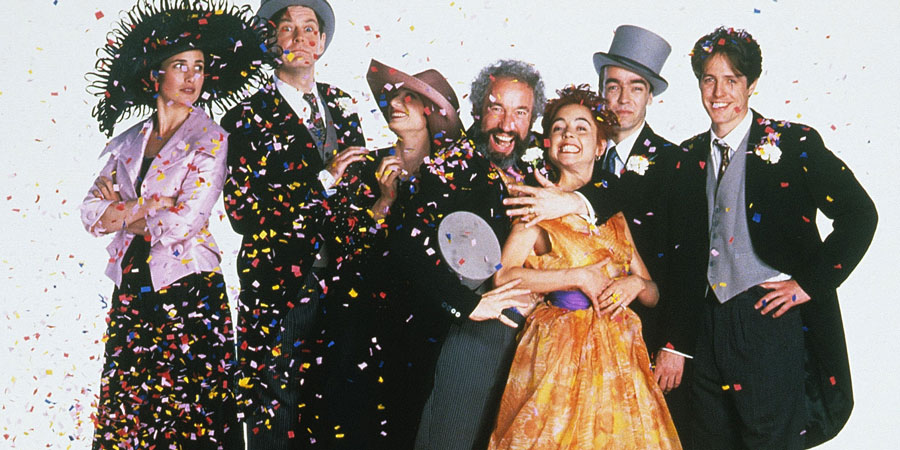 A new American TV series based on the premise of hit 1994 British comedy film Four Weddings And A Funeral is reportedly in development for US streaming service Hulu.
Deadline reports that creator Richard Curtis is acting as an executive producer on the project, which aims to make an "hour-long anthology series inspired by the 1994 British movie".
Four Weddings And A Funeral, written by Curtis, directed by Mike Newell and starring Hugh Grant and Andie MacDowell, was a big worldwide hit in 1994. Made for less than £3m, it grossed more than $245 million internationally.
The new TV version is being overseen by Mindy Kaling, who is writing the script and will likely star in the new version if it makes it to screen. Kaling currently stars in romantic comedy programme The Mindy Project on Hulu, with the forthcoming Series 6 bringing that show to a conclusion.
Deadline reporter Nellie Andreeva writes: "Like the movie, the Four Weddings And A Funeral series follows a group of friends as their lives intersect through these five events, with each season following a different story arc. It is still early in the process, but I hear there is an idea to have different characters in a different location each season, with the lead possibly remaining the same."
Development is being overseen by MGM Television and Universal TV. Mindy Kaling will act as an executive producer on the project alongside The Simpsons exec Matt Warburton, American Dreams creator Jonathan Prince and Richard Curtis. Tim Bevan and Eric Fellner, the British producers from Working Title Films, are also involved.
At the moment, the TV project is still in the early development stage, with two scripts being worked on. Hulu will reportedly make a decision on whether to order a full series or not early next year.
---
For updates, click the button below.
Share this page