Rob Brydon swimming film
Rob Brydon to star in new film Swimming With Men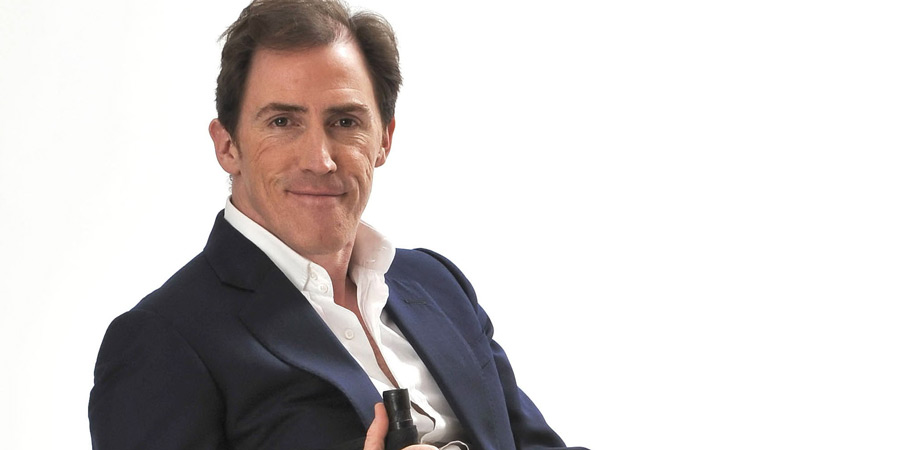 Rob Brydon will take the lead role in the new British comedy film Swimming With Men.
The comic actor will play a man who is suffering a mid-life crisis, but find a new meaning to his life as part of an all-male, middle-aged, amateur synchronised swimming team, after trying to win back his estranged wife.
Swimming With Men is inspired by Men Who Swim, a 2010 documentary observing a group of middle aged men in Stockholm, Sweden, who find unlikely fellowship as members of the country's all-male synchronised swimming team.
Both the original documentary and the new film are being produced by Met Film. Swimming With Men will be distributed by Icon in the UK.
Variety reports the new film has been penned by Aschlin Ditta, the British comedy writer who has previously worked on shows including The Catherine Tate Show, Do Not Disturb and Mr Sloane.
Oliver Parker, who has worked on the recent remake of Dad's Army and films such as Johnny English Reborn and St Trinian's, will direct.
Joining Rob Brydon on screen will be Jim Carter, who plays butler Carson in Downton Abbey; Rupert Graves (DI Lestrade in Sherlock); Adeel Akhtar; Daniel Mays; Thomas Turgoose; and Nathaniel Parker.
Also in the cast list are Ab Fab star Jane Horrocks and Charlotte Riley (Close to the Enemy).
Gabrielle Stewart from HanWay Films says: "Swimming With Men has the DNA of some of our most beloved British comedies, from The Full Monty to Calendar Girls. If just half of the fun we have seen in practice in the pool these last few weeks translates onto the screen, we are in for another British comedy classic treat."
Rob Brydon is currently starring in The Trip To Spain. Swimming With Men is not his only film project in development. He is also set to appear as Inspector Lestrade in Holmes And Watson, a 2018 Hollywood comedy starring Will Ferrell, John C. Reilly, Hugh Laurie and Rebecca Hall.
Swimming With Men will be in cinemas in 2018.
---
For updates, click the button below.
Share this page