Eaten By Lions film
Filming underway on new movie Eaten By Lions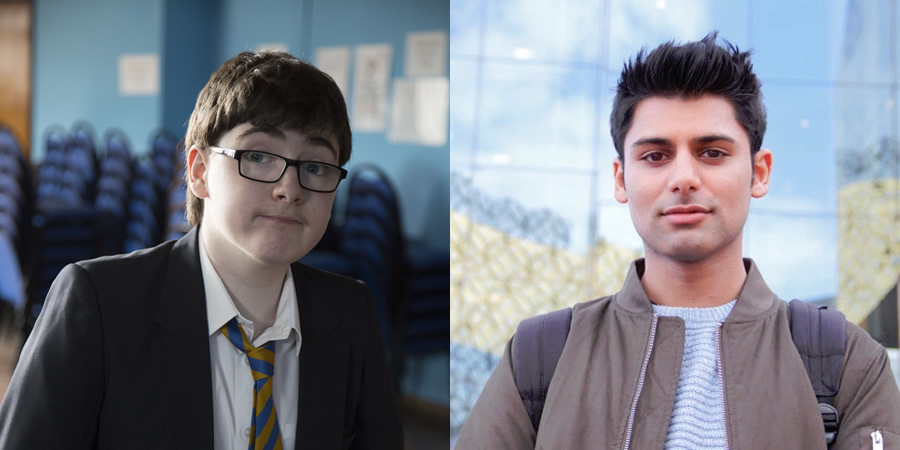 Production is underway on new British comedy movie Eaten By Lions, with filming in progress in Blackpool.
The new comedy follows half brothers Omar and Pete. When their parents are eaten by lions, they embark on a journey to find Omar's real father.
The producers explain: "What follows is a funny, heart-warming journey of self-discovery for both boys... in Blackpool. The Choudray family represents a truly contemporary example of modern multicultural Britain - but what will the brothers make of their eccentric newfound family? Will they be going to Mecca or Mecca bingo? In contrast to the old fashioned stereotypes about Blackpool, the comedy is sharp, current and non-stop."
Stand-up comedian, actor and Britain's Got Talent star Jack Carroll will play Pete with Skins actor Antonio Aakeel as Omar.
The film also features a host of recognisable British comedy actors, with the cast list also including Johnny Vegas, Kevin Eldon, Vicki Pepperdine, Nitin Ganatra and BAFTA nominated People Just Do Nothing star Asim Chaudhry.
Eaten By Lions has been created by Not Going Out writer David Isaac and director Jason Wingard. In 2011 the pair filmed Going To Mecca, a short film which won the Virgin Media Shorts Award that year.
Eaten By Lions, which is set to be released in 2018, is based on the same premise as this short film. The Going To Mecca trailer, featuring Carroll, Aqib Khan and Tom Binns, can be seen below.
Speaking about Eaten By Lions, producer Hannah Stevenson says: "It's a modern, multiculturual, heartwarming British comedy about family in Blackpool."
Johnny Vegas, who plays Ray, 'a cross-dressing hotelier with a heart of gold', spoke to the Blackpool Gazatte newspaper in a break during filming. Explaining his character, he said: "He's a very well-meaning man who lost the love of his life and runs a boarding house. His appearance is not exactly average, but he's got a heart of gold and would go out of the way to help anyone. The boys are a bit nervous about him but they have nothing to worry about because he just wants to feed them teacakes. I don't think he's ever left the house since he discovered click-and-collect. As soon as Sainsburys started doing deliveries that was it."
Vegas also told the paper - although the newspaper is not sure whether to believe his story - that, to prepare for the role, he spent two weeks in a local B&B and "dressed up as a seagull and stole food off people."
Eaten By Lions is expected to be released in 2018.
---
For updates, click the button below.
Share this page