Fanged Up
Filming starts on horror comedy film Fanged Up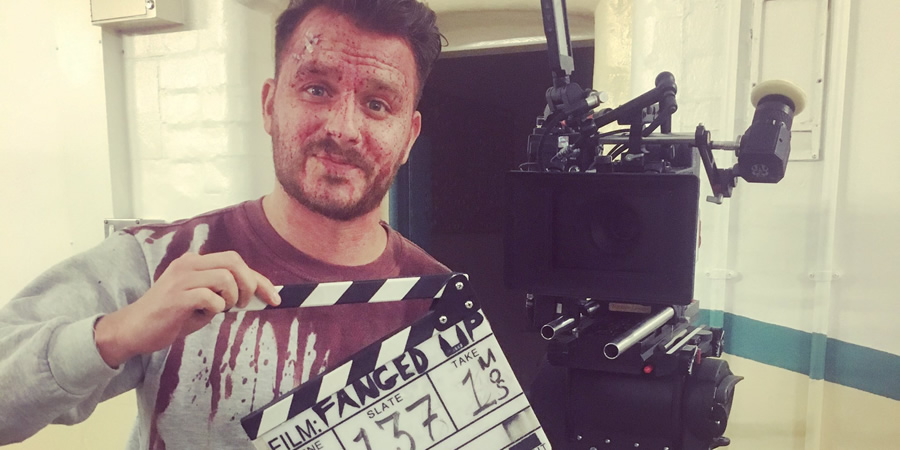 Principal photography has begun on new British comedy horror movie Fanged Up, with filming taking place on location in Portsmouth.
Fanged Up focuses on "lovable rogue" Jimmy Ragsdale. When he is thrown into Stokesville Prison for the weekend, little does he know that the inmates within have been hand-picked by the staff for their "consumption"... The Governor and his guards are actually blood-sucking vampires.
Daniel O'Reilly, best known for his controversial comedy character Dapper Laughs, has been signed up to play the lead role of Jimmy.
Another cast on the call sheet include acclaimed actor Steven Berkoff (A Clockwork Orange), plus WWE Wrestler Stu Bennett, Misfits star Lauren Socha, Danielle Harold (Lola in EastEnders), and boxer Joe Egan.
Big Brother star Chris R. Wright, Vas Blackwood (Lock Stock), Stephen Marcus (Sunshine), Roland Manookian (Big Fat Gypsy Gangster), Terry Stone (Anuvahood), Huw Samuel (Pride) and YouTube star Anto Sharp also have roles in the film.
Fanged Up has been written by O'Reilly, Nick Nevern (The Hooligan Factory) and Dan Palmer (Freak Out).
Christian James (Stalled) is directing the film, with Terry Stone and Richard Turner (Nativity) as the Producers.
Stone and Turner say: "We are both really excited to have partnered together on this exciting comedy horror, which is squarely aimed at the 15 - 25 year old cinema going market. We're pleased to have cast an exciting mix of social influencers alongside some of Britain's best comedy and dramatic actors."
Fanged Up will be released in 2017.
See tweet
See tweet
Share this page