Nick Park working on caveman football film Early Man
Nick Park working on caveman football film Early Man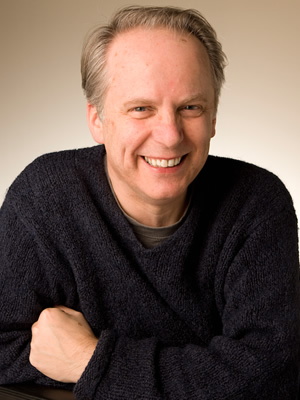 The next project from Shaun The Sheep and Wallace & Gromit creators Aardman Animations has been revealed.
Early Man, set in the days of cavemen, will tell the story of the world's first game of football.
The new film will use the same stop-frame animation technique as has been seen in previous Aardman box office hits like Chicken Run, A Matter Of Loaf And Death and the recent Shaun The Sheep Movie. The latter film is still proving popular in cinemas worldwide, with a release in China due next.
The website Deadline says Early Man will be written by Mark Burton and John O'Farrell, with Wallace & Gromit creator Nick Park (pictured) returning behind the camera. It will be the first time the company founder has directed a stop-motion film since he oversaw the BAFTA-winning 2008 Wallace & Gromit special A Matter Of Loaf And Death.
Much like Shaun The Sheep Movie, Aardman will team up with StudioCanal to make the film. The European studio has recently generated over $250 million making Paddington, the British comedy project which has become a worldwide hit.
Nick Park says: "I'm very excited to be making this film with such great partners - StudioCanal and BFI - and with the support of the incredible team at Aardman - bringing this inept bunch of cavemen to life is going to be a hilarious adventure."
StudioCanal chief executive Olivier Courson told Deadline: "This is a very ambitious project, with a lot more characters than Shaun. The film is not about football but it is an important component." He added: "This is a very ambitious project for the independent market. It's also extremely funny."
It is understood that StudioCanal has given Aardman a budget of around $50 million to make Early Man. Courson has explained that investing in family-friendly films was now a clear part of the studio's strategy moving forward. "It's a new adventure for us in this area. We've been quite happy so far with the quality of both Paddington and Shaun The Sheep Movie and the success. The family film market is very competitive with incredible quality coming from the American studios. I believe we are now the only European company to have invested so heavily and constantly in the family space. I would like to continue this policy with strong ambition."
StudioCanal reportedly aims to release Early Man in 2018, a move which would tie the film in with the launch of the next FIFA World Cup.
Share this page