Cast revealed for Sacha Baron Cohen film Grimsby
Cast revealed for Sacha Baron Cohen film Grimsby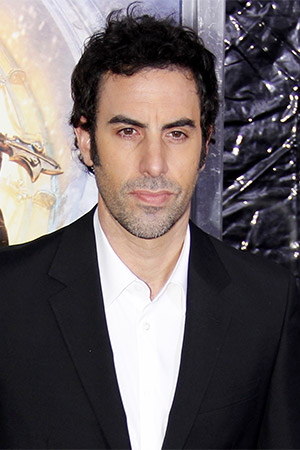 More details have been revealed about Grimsby, the new film from Ali G, Borat and Bruno star Sacha Baron Cohen.
Filming is now under way on the project. The movie will focus on Tinker Tailor Soldier Spy, Sherlock Holmes and Syriana actor Mark Strong, playing a government agent who is forced to go on the run with his estranged idiotic brother. The sibling, who will be played by Sacha Baron Cohen, happens to be a football hooligan connected to the lower league football club Grimsby Town.
Annabelle Wallis, who plays Grace Burgess in Peaky Blinders, will portray Baron Cohen's girlfriend in the film.
The Hollywood Reporter has now revealed further casting. Ideal and Benidorm star Johnny Vegas has been attached to the project, as has Homeland actor David Harewood.
Ian McShane (Lovejoy) and Gabourey Sidibe (Precious) will also reportedly appear in the film.
Details about the characters the actors will play are currently being kept under wraps.
Grimsby has been written by Sacha Baron Cohen, Peter Baynham (Borat) and Phil Johnston (Wreck-It Ralph). It is being directed by Louis Leterrier, who has previously overseen Now You See Me, Clash Of The Titans and The Incredible Hulk.
Grimsby is being made by Four By Two Films, the same company that has been involved in most of Baron Cohen's other film projects. Baron Cohen is acting as producer, alongside Shaun Of The Dead and Hot Fuzz's Nira Park.
Last week Sacha Baron Cohen was pictured in a t-shirt and baseball cap filming scenes at an old train station.
Further details about the film are expected to be announced officially later this year.
Grimsby is set to be released in cinemas in 2015.
Below is a video of the stunt Sacha Baron Cohen set up at last year's Britannia Awards, in which he made out he'd just killed an old lady:
Share this page