Two 'lost' Peter Sellers films to be shown
Two 'lost' Peter Sellers films to be shown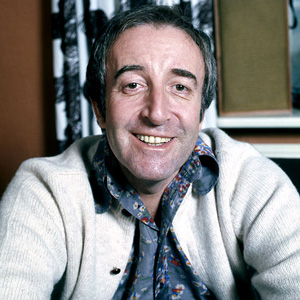 Two short films starring Peter Sellers that were thought to be lost are to be shown in public for the first time in more than 50 years.
Dearth Of A Salesman and Insomnia Is Good For You were both made in 1957 by the Pink Panther star.
The two 30-minute shorts, which take the form of spoof government information programmes, were filmed by Sellers as he tried to establish himself as a film actor.
In 1957 the comedian was a big star on the radio thanks to The Goon Show, however he had yet to become an established screen actor. He would later go on to star in box office hits including Dr Strangelove, The Pink Panther and The Naked Truth.
Dearth Of A Salesman and Insomnia Is Good For You will be screened at the Southend Film Festival next May.
Paul Cotgrove, who runs the festival, says the films almost take the form of acting show-reels. Sellers is seen playing a number of different roles as a way to demonstrate his "considerable talents" to movie studio bosses.
The BBC reports the comedies were first rediscovered in 1996 by Robert Farrow, a building manager who spotted the film cans in a skip as he was overseeing the clearout of the former offices of Park Lane Films. Farrow put the cans in a cupboard at home and soon forgot about them, until a recent clean-up. He explains: "It was then I realised they were two Sellers films including the negatives, titles, show prints, outtakes and the master print. It was amazing."
The films are now being digitally restored in advance of the planned screening in May. Southend Film Festival's Paul Cotgrove told BBC News: "They're kind of a pastiche of the public information films at the time. They're not riotous comedy, they're just good fun to look at."
Drop The Dead Donkey star and performing arts memorabilia collector Neil Pearson holds the only known remaining script for Insomnia Is Good For You. He confirmed to the BBC: "The BFI doesn't have a copy - it's a lost Peter Sellers film. They were clearly designed to be made on the cheap and, from Peter's point of view, to put him forward as a potential movie star."
The Peter Sellers Appreciation Society are naturally very excited about the news, as this means all of Sellers's films are now accounted for. Spokesperson Mark Cousins says: "These early films, although they're only shorts, are quite important because they were really made before he hit the big time. They are missing pieces of a jigsaw puzzle. Sellers is very well known for his later works such as Dr Strangelove and the Pink Panther films and these help to give people an appreciation of how he got there."
Dearth Of A Salesman and Insomnia Is Good For You will be shown on Thursday 1st May 2014, the opening night of the Southend Film Festival.
In 2010 Radio 4 broadcast Sellers In The Attic, a documentary examining the lesser-known audio recordings of Peter Sellers.
Share this page