Filming begins on The Harry Hill Movie
Filming begins on The Harry Hill Movie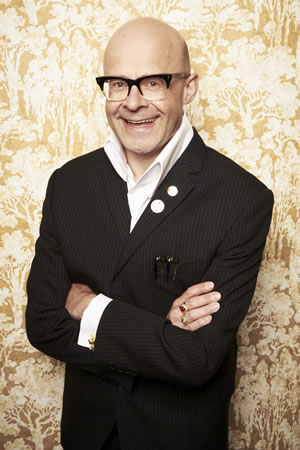 It has been announced today that principal photography begins on The Harry Hill Movie this Sunday (12th May).
The big screen debut of TV Burp star Harry Hill will feature a host of famous comic actors, including Julie Walters, Simon Bird, Matt Lucas, Sheridan Smith, Jim Broadbent, Julian Barratt and Marc Wootton. Shooting on location in the UK, filming will take eight weeks.
Written by Hill alongside Jon Foster and James Lamont, the movie is supposedly "based on a true story", and is described as offering "all singing, all dancing family entertainment from the big collared loon himself."
The production team asks: "What would you do if you thought your hamster only had a week to live, your chickens are attacking you with machine guns, and your Nan is just not giving you the space to spread your wings?"
When Harry and his petrol-drinking Nan (Julie Walters) discover their hamster is seriously ill they set off on a road trip to Blackpool pursued by a lunatic vet (Simon Bird). Along the way, Harry falls in love with an undersea shell person (Sheridan Smith), witnesses canine superstars The Dachsund Five, and meets indie rock band The Magic Numbers - who run a B'n'B.
It all culminates in a fight on top of The Blackpool Tower. Who could be behind it all? Could it be Harry's evil twin Otto (Matt Lucas), who was separated from Harry at birth and brought up by Alsatians?
Harry Hill comments: "I'm thrilled at last to be able to tell the world the true story of my hamster's struggle on the big screen and even more excited to be working with some of the comedy greats of the British film industry."
The film will be produced by Robert Jones (Run, Fatboy, Run), who says: "It is an honour indeed to be able to help Harry bring a story so close to his heart to the public at large, many of whom will personally identify with the events depicted."
The project will be directed by Steve Bendelack who has previously worked on Mr Bean's Holiday and various TV sitcoms, including The League Of Gentlemen, Friday Night Dinner and Dead Boss.
The Harry Hill Movie is expected to be in cinemas at the end of the year.
A call has been made for extras to take part in filming in Surrey later in May. Details
Share this page