Win the Man About The House film on Blu-ray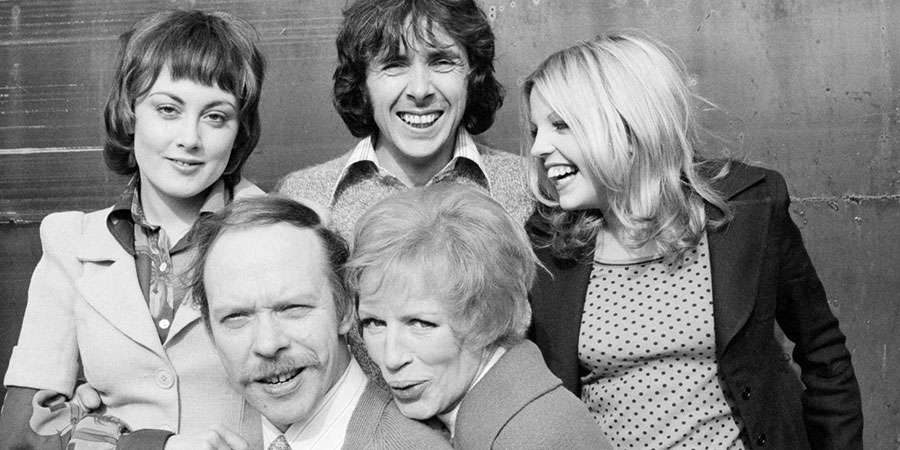 Man About The House was one of the most successful - and iconic - sitcoms of the 1970s. Six series were made by Thames Television from 1973, alongside two spin-offs: Robin's Nest, and the even more successful George & Mildred.
After many years of unavailability, the 1974 Man About The House film adaptation is now being re-released on DVD, alongside a world premiere high-definition Blu-ray issue of the popular movie, in brand new remasters from the original 1970s film elements.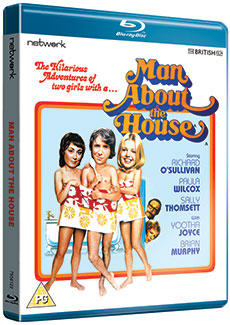 Starring Richard O'Sullivan, Paula Wilcox, Sally Thomsett, Yootha Joyce and Brian Murphy, the film picks upon the popular sitcom's story of a male catering student living with two female flatmates in post-swining-sixties London, alongside their downstairs neighbours and landlords, George and Mildred Roper.
In the comedy caper, the household faces a challenge from a property developer with their sights set on regeneration of the small Edwardian terrace in which they live. It's the ordinary man (and woman) against the powerful as they resolve to save the neighbourhood.
Starring alongside the TV regulars are a host of comedy-cream guests, including Arthur Lowe, Bill Pertwee, Melvyn Hayes, Bill Maynard and Aimi MacDonald - plus, making cameo appearances as themselves, Spike Milligan, Bill Grundy, and Love Thy Neighbour stars Jack Smethurst and Rudolph Walker.
The film is released as one of the first titles of Network Distributing's new British Comedies range and their The British Film collection.
Also including an image gallery, the film's trailer, and PDFs of various promotional materials from the film, DVD, Blu-ray, and download versions are all released on Monday 28th January.