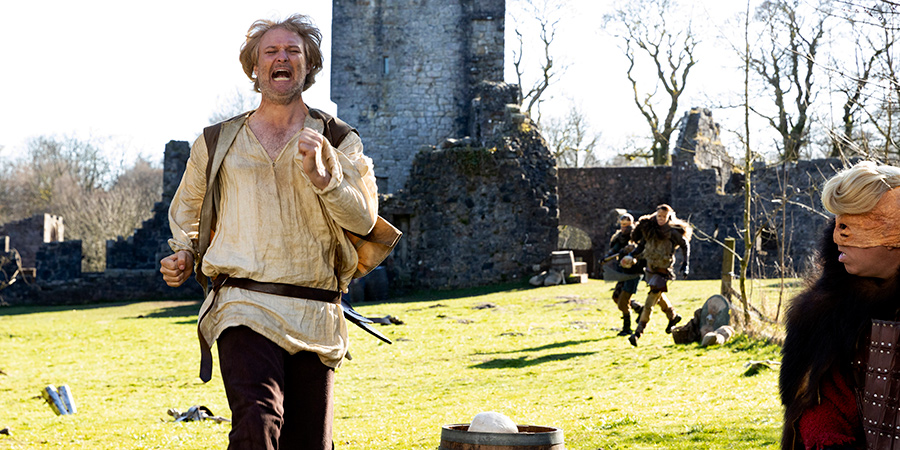 Genre

Film

Released

Starring

Tami Stronach, Greg Steinbruner, Sean Astin, Jennifer Saunders, Eddie Izzard, Bill Bailey, Pauline McLynn, Daniel Portman and others

Writer

Director

Producer
Man & Witch is a heart-warming homage to the lo-fi fantasy films of the 80s; a comic adventure that both fulfils and subverts the expectations of what a fantasy universe can be, featuring the long awaited comeback of one of Hollywood's most enigmatic child stars, Tami Stronach.
Stronach takes the title role of 'Witch' who helps a cursed goatherd in his quest for love.
The goatherd's loyal companions Dog, Goose, Sheep and Donkey are brought to life with photo-realistic puppets fabricated by Jim Henson's Creature Shop.
Release date

2021

Produced

2021

Production company

Laugh track

None