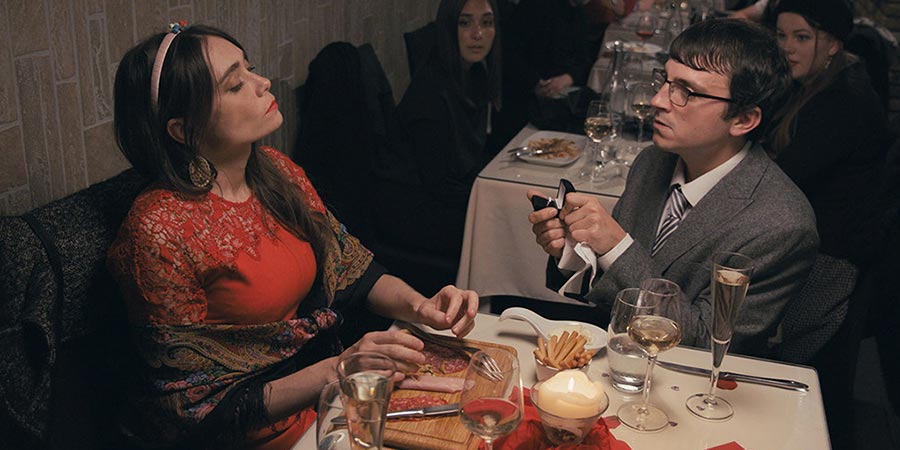 Genre

Film

Released

Starring

Steve Hodgetts, Anna Danshina, Julie Nesher, Louis Beaufort, Michelle Thomas, Greg Seago-Curl, Gabriel Constantin, Dean Kilbey and others

Writers

Directors

Producers
Thirty-something London call centre operative Alex is obsessed with romantic comedies. Endlessly repeat-watching the likes of Sleepless in Seattle and Notting Hill, the hapless virgin dreams of a relationship of his own, founded on the formulas of opposites attracting, and separation making the heart grow fonder. So, when he meets Lana on a mail-order bride website and finds they have absolutely nothing in common, he assumes he must have found the woman of his dreams.
Surprisingly, Lana travels from Moldova to marry him, but Alex finds that the barriers between them - and the shadowy presence of a mysterious other man - may test his notions of how close he has come to his perfect Richard Curtis plot.
Duration

83 minutes

Release date

2018

Produced

2018

Production companies

Also known as

Finding You (Working title)

Laugh track

None
Website links