"The entire British Empire was built on cups of tea..."
"Yeah, and look what happened to that."
"...and if you think I'm going to war without one, mate, you're mistaken."
- Eddie and Soap
Hard-boiled dialogues, highly satisfying chases, the bold yet funny introduction of a tabooed lifestyle. Those are the main ingredients that make up a well-cooked crime comedy. All of them are present in Lock, Stock And Two Smoking Barrels, the Tarantino-vibed comic gangster movie about the charming low life of charmingly low people.
Released in 1998 - when Tony Blair was still Prime Minister, we all had Furby's as pets and online casinos hadn't yet really taken off - Guy Ritchie's creation set the new standard for crime movies in Britain. It has since been recognised as a cult movie worldwide and earned a seat in British cinema's hall of fame.
If you've never seen this movie and are curious about why it's so loved, here's some reason to watch Lock, Stock... today, tomorrow, or whenever you need a mood lift.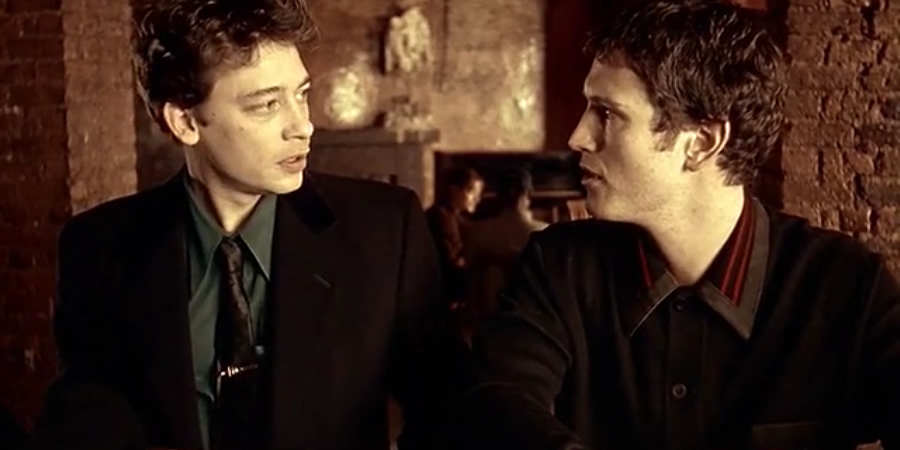 1. It's the first movie by Guy Ritchie
Prior to this release, Ritchie only had experience of filming commercials, and a 20 minute movie called The Hard Case. He's since gone on to work on Sherlock Holmes and the big budget King Arthur: Legend of the Sword. But that was Lock, Stock where his career began.
Interestingly, Lock, Stock may not have happened if it wasn't for The Hard Case. It didn't get wide recognition at the time, but it did help fund Lock, Stock's production. You see, The Hard Case was seen by Trudie Styler, who then decided to support Ritchie's endeavours - she came forward as an investor and executive producer of Lock, Stock and, later, Snatch.
Ritchie may have admittedly peaked at this point though. According to an IMDb list, Lock, Stock is still rated the highest among his creations.
2. ... and the debut of Jason Statham
Few know that the toughest guy of the early 2000s was busy selling fake perfumes and jewelry on the streets before Guy Ritchie cast him to play Bacon.
Statham was also a model, a member of Britain's national diving team, and a martial art hobbyist. This skillset helped him in his future movies, where he performed his own combat scenes.
We bet the director was happy to save money on a stuntman. However, this wasn't the major reason why Ritchie gave Statham the part of Bacon. The director was particularly impressed by his street selling experience. "They needed somebody with an authentic vision. Someone who could genuinely get into character" said Statham afterwards.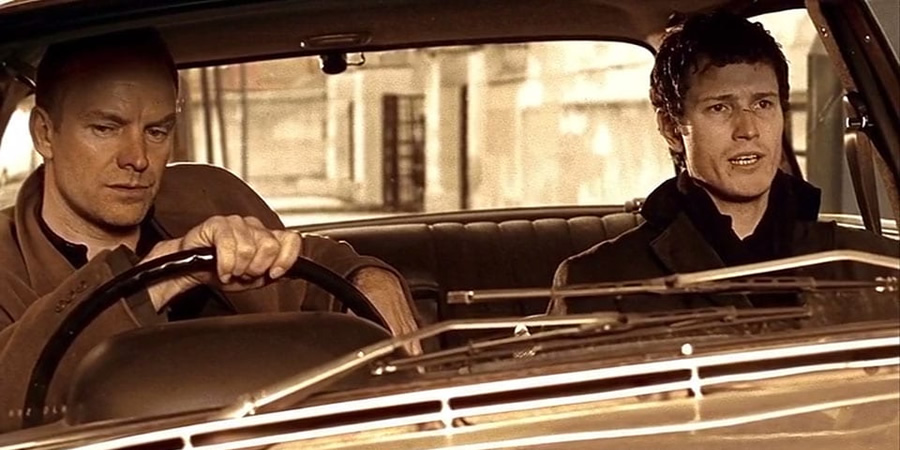 3. It depicts a life we don't have today
Most of the tech kids from Gen Z don't have a clue what life is like without virtual bells and whistles attached. When you sit in the roadside diner and somebody breaks into the building with a gun, claiming all the money in the cashbox... When you do something tangible to make money, instead of running some online business without even meeting your client... when you need to visit a real casino to blow all your money...
That's exactly how things are done in Lock, Stock And Two Smoking Barrels, but modern gamblers don't have to bother to leave the house to play poker nowadays. They just "enter" an online casino and gamble virtually. No bluffing, no self-control, no sharp looks. Some people are now so introverted they prefer playing online video poker games, which are played solo against the machine.
Admittedly, an online machine can't cheat like Hatchet Harry though, so they do have some advantages!
4. It's 106 minutes of delicious dark humour
British humour comes in all kinds of forms. If you have a appetite for dark comedy, 106 minutes of the finest gags are available for you in this film. But beware: the movie - full of obscene expressions, Cockney accents and "southern fairies" - can't be watched everywhere. Make sure you're in the right mood and get children away from the screen!
Published: Wednesday 8th May 2019