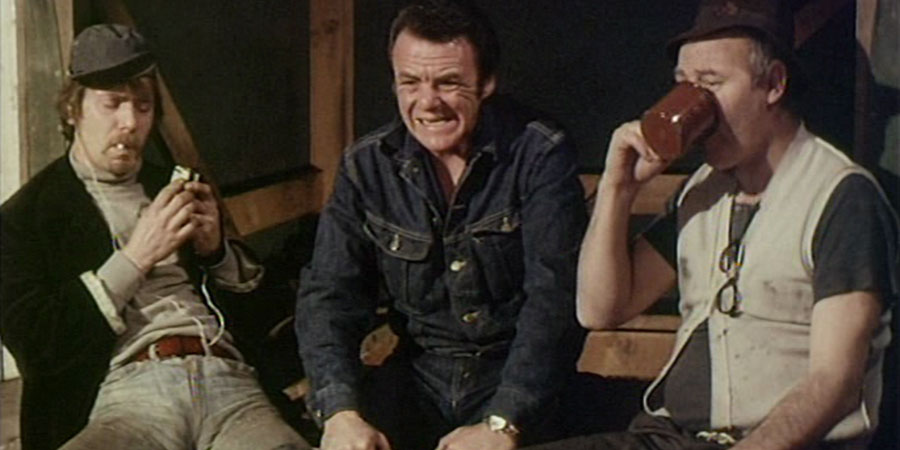 Genre

Film

Released

Creator

Starring

Arthur Lowe, Victor Maddern, Tim Barrett, Bill Maynard, Ken Parry, Leslie Dwyer, Benny Lee, Brian Weske and others

Writer

Director

Producer
A trio of workshy labourers arrive to dig a hole in a quiet suburban street in order to lay a new power cable to a local address.
Much to the consternation of Mr. Whitehouse, their manager - who turns up for an unannounced inspection shortly thereafter - they appear to be digging in the wrong place. At least 25 feet off, if his calculations are correct.
Whilst they argue, locals gather round to spectate and offer advice, whilst local café proprietor Benny tries to make the most of the potential business now accumulating on the pavement.
UK certificate

A

Duration

28 minutes

Release date

1969

Produced

1969

Distributor

Production company

Laugh track

None
Broadcast details
Last repeat

Thursday 10th December 2020 at 8:15pm on TPTV
Website links