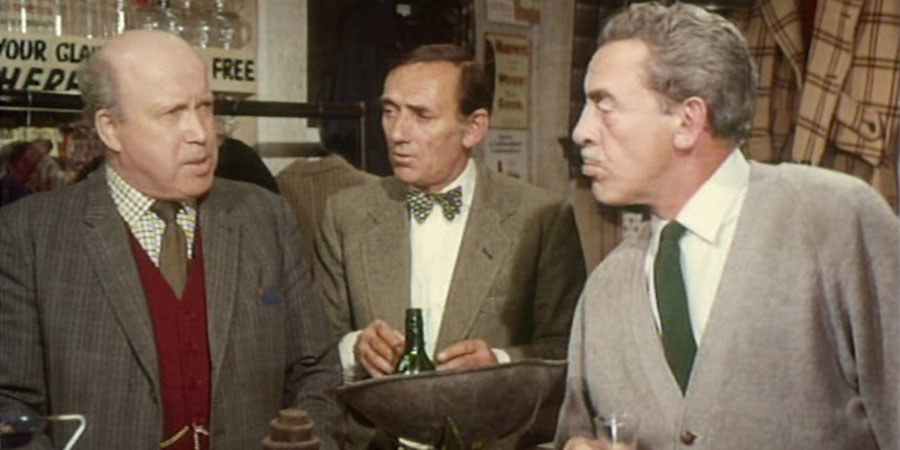 Genre

Film

Released

Creator

Starring

Eddie Byrne, Dermot Kelly, Sam Kydd, Barry Keegan, Patrick McAlinney, P.G. Stephens, Patrick Jordan, Barbara Berkery and others

Writers

Director

Producer
Steve Lenihan is returning to the small Irish village of Shanbally a millionaire. He has lived in California for the past 20 years, where he was lucky enough to strike gold and make his fortune, and is stopping off back in the old country whilst on a business trip. His former friends, neighbours and drinking-buddies are pleased to see him and even more pleased to inspect the small pouch of gold nuggets he carries around in his pocket for good luck.
Having imbibed well into the evening, Steve sets out on foot to the edge of the village to take a look at his grandmother's former home. Whilst stumbling across the rough country terrain for a more romantic viewpoint of the building, his coat is torn and the pouch - and its gold - begin falling onto the ground.
Days later and the sad news is reported that Lenihan's charter plane has disappeared somewhere over the Atlantic: he is missing, presumed drowned. The locals begin to get back to their normal lives, including the eccentric Mike, who has long believed that there is gold just waiting to be found in the hills around the village...
UK certificate

U

Duration

27 minutes

Release date

1968

Produced

1967

Distributor

Production company
Broadcast details
Last repeat

Friday 29th September 2017 at 9:35am on TPTV
Website links