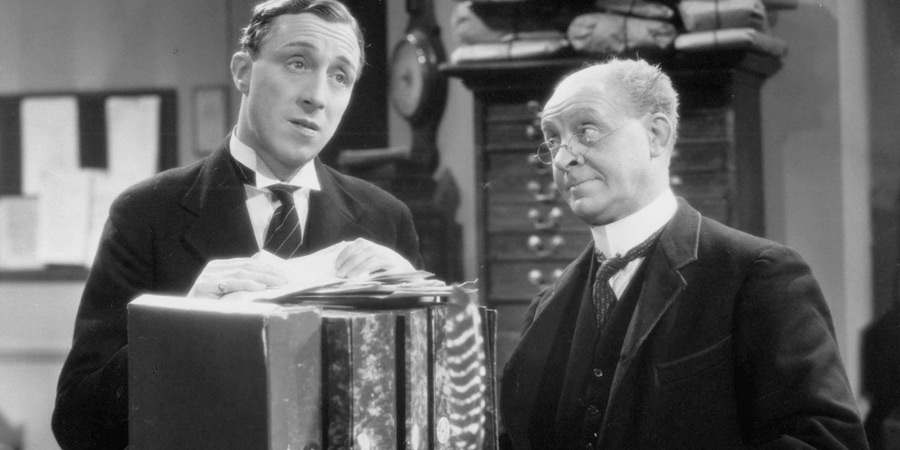 Genre

Film

Released

Creator

Starring

Clifford Mollison, Wendy Barrie, Zelma O'Neal, H.F. Maltby, Tyrell Davis, James Carew, Cecil Ramage, Henry Wenman and others

Writer

Director
It is 1915 and mild-mannered solicitors' office clerk George Smith becomes one of the first men to join up after the declaration of war, fired from his City job after falling for his boss, Mr Harcourt's, daughter Phyllis.
Encouraged by words from a friend of his late father after a chance meeting, Smith joins the Navy, receives a commission to Officer class. With U boats patrolling the seas around Britain, Smith and a number of his colleagues are set to work escorting ships and attempting to intercept plots.
To his surprise, George soon finds himself aboard a boat that has picked up both Phyllis and her father, after their own ship was sunk by the enemy. Something is not quite right aboard however. With the assistance of a fellow rescuee, he realises that the ship is being used to smuggle contraband by German sympathisers, and is at threat of being sunk now he is aboard.
To the amazement of all and sundry - not least George himself - he succeeds in outwitting various spies, saving the ship and sinking a U-boat. But will he get the girl?
UK certificate

U

Duration

73 minutes

Release date

June 1934

Distributor

Production company

Laugh track

None
Broadcast details
Last repeat

Sunday 3rd September 2017 at 9:40am on TPTV
Website links