Glasgow Film Festival 2019
The Glasgow Film Festival 2019 has launched today in Scotland's second city.
A wide range of pictures - with more than 330 individual screenings - will be shown in the former industrial heartland over the next 12 days, including no fewer than 102 UK premieres and 7 world premieres.
Spanning many venues across the city, the 15th annual Glasgow Film Festival has titles across genres and from across the globe.
Notable comedy titles to be shown include Being Frank: The Chris Sievey Story (pictured above), a brand new documentary about Chris Sievey, the creative powerhouse who became best known as papier-maché-headed Mancunian comic icon Frank Sidebottom. It is due to be screened over the weekend of 2nd and 3rd March.
The festival will also play host to screenings of the feature film directorial debuts from Simon Amstell and Stephen Merchant.
Merchant's major upcoming feature Fighting With My Family is based on the true story of a Northampton family whose daughter joined the premier US wrestling group, WWE. Co-starring wrestler and actor Dwayne 'The Rock' Johnson as himself, it will be shown at the festival on Thursday and Friday this week (21st and 22nd February).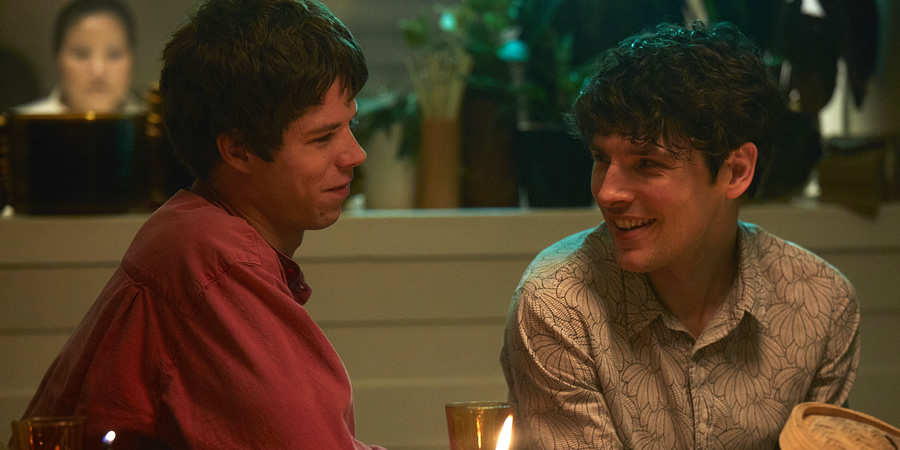 Meanwhile, Amstell's Benjamin (pictured) is a modern, gay romantic comedy with a semi-autobiographical setting and lead character. The titular Benjamin is a socially awkward film writer and director who is caught between the end of a long-term relationship and a beguiling new love interest, all the whilst struggling with nerves amidst his new film's debut. See it on Monday 25th and Tuesday 26th February.
Other comedies include American comic Bo Burnham's new feature, Eighth Grade; 1980s classic Bill & Ted's Excellent Adventure; cult comic-horror Zombieland; a sing-a-long version of Team America: World Police; and new Danish comedy Zoo.