Five cult comedy favourites
When many people list their favourite films, they'll almost always include a cult favourite or two. Some cult movies were ignored by society at large and snubbed by critics when initially released, but all have found dedication and appreciation in particular loyal fan circles - a "cult" following.
The list of MovieRanker cult favourites shows how these movies can come from virtually any genre, be it romance, suspense, drama, and of course comedy. We've had a think and come up with our own selection of a few British cult comedy films.
Monty Python And The Holy Grail
It's hard to even imagine what modern culture would be like in a world without Monty Python And The Holy Grail (pictured above), of which some fans have memorised every word. Many of the lines still sound funny when they're removed from their original context. In fact, they might sound even funnier that way. In this film, many historical fiction tropes are subverted. However, one of the most interesting things about the movie is that it subverts the most fundamental fantasy plot. People are used to seeing characters go on grand adventures in medieval fantasy stories, but in this the characters who are on the quest keep getting distracted and face numerous interruptions, rather than mere challenges, on their way.
Prevenge
Written, directed by and starring Alice Lowe as a pregnant woman on a killing spree, Prevenge was released only in 2017 but became an immediate cult favourite. A mix of (very) dark comedy and horror, it received critical praise from the time of its first festival screenings but only secured a relatively small-scaled cinematic exposure, leaving many to discover the independently produced feature on DVD and Blu-ray. Those who have ventured into its disturbing world have rarely been left disappointed.
Withnail & I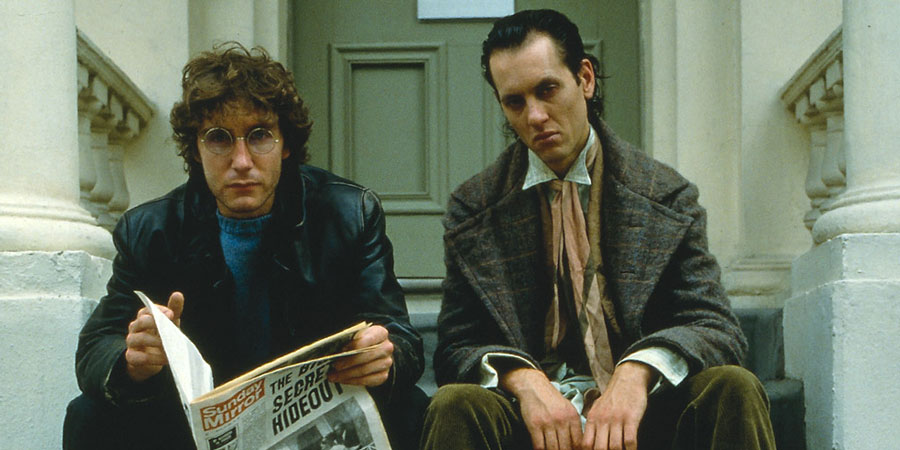 Beloved by writers and actors, regularly charting highly on 'greatest films' lists, and generally highly respected, Bruce Robinson's 1987 period tale Withnail & I has never the less failed to achieve mainstream success, placing it firmly in the cult category. Richard E. Grant, Paul McGann and the late Richard Griffiths star as Withnail, I, and Uncle Monty - the owner of a secluded country cottage to which the titular friends escape from their impoverished London lives for a long weekend. After the pair struggle to make the cottage any more comfortable than their grim city dwelling, Monty arrives - but he has more in mind than the provisions he brings.
Gregory's Girl
Scottish coming-of-age tale Gregory's Girl, which has been given a fan rating of 71% on MovieRanker.com, has proved to be a fascinating example of a cult production, finding a particular fanbase in the USA amongst those with a keen sense of Scottish ancestry. Writer-director Bill Forsyth's tale of teenage romance tells a tale familiar to audiences the world over, with a little sport-centric twist as Gregory falls for the girl who replaces him on his school's football team.
The Iron Maiden
The earliest title in our list, 1962 comedy The Iron Maiden comes from the same director and producer as the Carry On films, with a similar period charm. Focusing on an aviation designer with a love of steam engines, this little old gem was reputedly made in an attempt to emulate the previous decade's hit about classic cars, Genevieve. Sadly it didn't quite achieve the same appreciation, but following a DVD release and broadcasts on archive TV channel Talking Pictures in recent years, it's now finding a whole new audience who love the evocative old-England feel of the film, its sense of pure fun, the romantic subplot, and of course, those lovely old steam engines.