Win Entertaining Mr Sloane & Loot on Blu-ray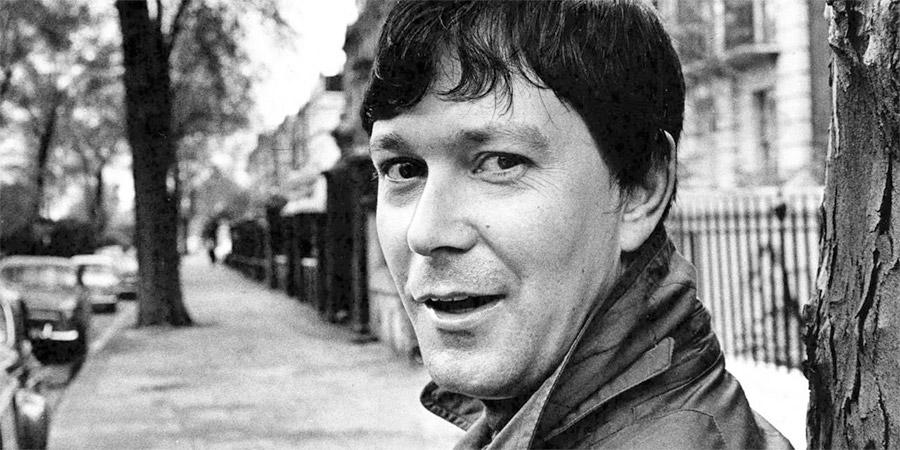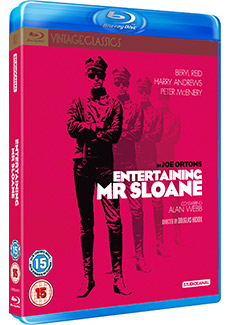 Playwright Joe Orton had only just begun his career - but was already highly acclaimed - when he was beaten to death by his lover and muse, Kenneth Halliwell, in August 1967.
Aged just 34 at the time of his murder, Orton had barely enjoyed four years of what looked set to be an extremely promising literary career, with plays broadcast by BBC radio and performed to praise and controversy in the West End.
Marking the 50th anniversary of both his death and the decriminalisation of homosexual acts just days previously, Studio Canal, current owner of the film adaptations of his most celebrated plays, Entertaining Mr Sloane and Loot, has restored both titles and is issuing them on Blu-ray for the first time.
Both released in 1970, Entertaining Mr Sloane stars Beryl Reid, Harry Andrews, Peter McEnery and Alan Webb in Clive Exton's adaptation of Orton's 1964 play. A dark comedy, it follows a pair of argumentative middle-aged siblings, Kath and Ed, whose world is changed dramatically when she encounters an attractive but aloof young man, sunbathing in a graveyard, and takes him home with the intention of making him her lover.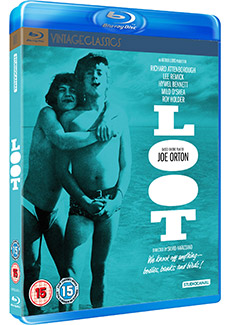 Loot, meanwhile, is an exuberant farce, adapted for screen by comedy legends Galton & Simpson. Premiered in 1965, the comedy follows bank-robbing best friends Hal and Dennis, who use the death of Hal's mother and the Dennis's job as a hearse driver to both cover for and facilitate their great escapade. The film stars Hywel Bennett and Roy Holder, with Richard Attenborough as the menacing police inspector, and Lee Remick, Milo O'Shea and Dick Emery in additional roles.
Exploring life, death, morality, sexuality, and the changing cultural climate of the 1960s, both plays were huge, critically acclaimed successes, and the 47-year old films, albeit with various changes for screen, do Orton's work fine justice.
Both titles have been meticulously restored and will be released on DVD, and for the first time in beautiful high-definition on Blu-ray, for the best sound and picture quality, at the end of August. Each contains a half of two interviews; with Orton's sister, Leonie, and biographer, John Lahr, amongst various other brand new and archive extra features.
Entertaining Mr Sloane and Loot are available to order now, RRP £11.99 (DVD) and £14.99 (Blu-ray).