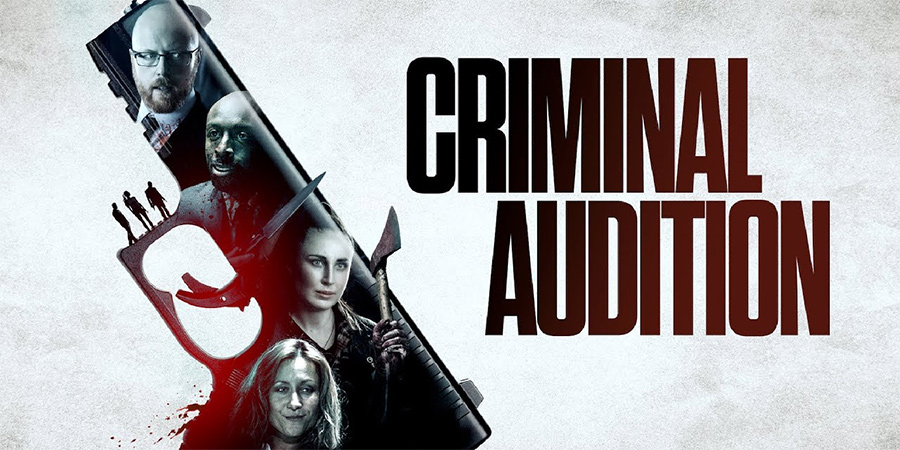 Genre

Film

Released

Starring

Luke Kaile, Rich Keeble, Rebecca Calienda, Ben Scheck, Blain Neale, Angela Peters, Noeleen Comiskey, Scott Samain and others

Writers

Director

Producers
An ex-lawyer and his team run an underworld service, they seek the most desperate and greedy to become fake criminals to take the fall for the rich and powerful's crimes in a process known as Criminal Audition.
In an undisclosed location, over one night they will put three individuals through hell to find the perfect candidate, but their world is turned upside down when they face lies, deceit, murder and a very dangerous new client as they audition for their biggest job yet...
Background
Criminal Audition began life as a one-act play in 2009, inspired by stories of doppelgängers going to prison in replacement of the true criminals in exchange for a cash pay-out. Luke Kaile, the original playwright, eventually began to contemplate expanding the concept into a feature film. In 2014, Samuel Gridley joined the project to direct, quickly becoming a co-writer and producer alongside Luke over the many years of development. Later, Luke and Samuel teamed up with Mordue Pictures to finally deliver the film from page to screen.
UK certificate

15

Duration

93 minutes

Release date

Monday 26th October 2020

Produced

2015

Production companies

Laugh track

None
Website links