See Also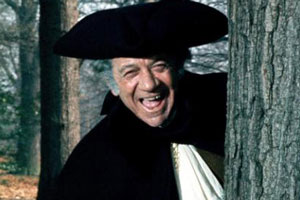 This series of classic comedy films defined and encapsulated British comedy and society throughout the 1960s and 70s.
Teacher Bernard Hedges struggles to keep control over the unruly pupils at Fenn Street Secondary School. His form, 5C, are notoriously uneducatable.
Movie spin-off from the popular TV sitcom, in which teacher Bernard Hedges takes troublesome class 5C to a holiday camp.
Sitcom set in a comprehensive school deep in the Welsh valleys.
A celebration of the greatest of British comedy cinema: the Carry On films.
School-based comedy starring Jack Whitehall as Alfie, the worst teacher to ever be involved in the British education system.
Sitcom about a French teacher at the fee-paying and almost anarchic Mansion House school.