See Also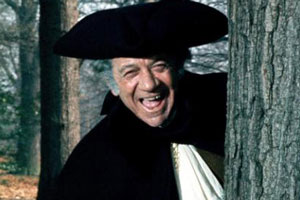 This series of classic comedy films defined and encapsulated British comedy and society throughout the 1960s and 70s.
Ashley Byrne celebrates the life and work of three of the Carry On's campest stars: Charles Hawtrey, Frankie Howerd and Kenneth Williams.
Mild-mannered, unassuming electronics teacher Peter Chapman is head-hunted by MI5 to teach their spies about the latest espionage technology.
A celebration of the greatest of British comedy cinema: the Carry On films.
Extravagant 007 spoof in which Sir James Bond is brought out of retirement to save the world from criminal organisation SMERSH.