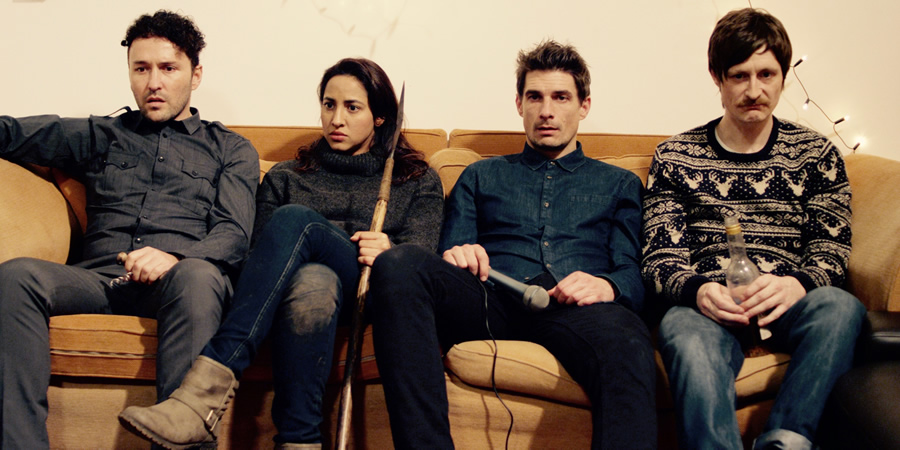 Genre

Film

Released

Starring

Robert Pugh, Hannah Daniel, Kai Owen, Richard Mylan, Craig Russell, Aled Pugh, Sheena Bhattessa, Steven Meo and others

Writer

Director

Producers
Canaries pits a group of drunken friends at a New Year's Eve party in a small Welsh village against an invasion task force of creepy time travelling aliens. While the situation is monitored by a specialist government unit in the U.S, back in Wales the new year's resolution on everyone's lips is to stay alive...
This film premiered on Sky Movies on August 14th, followed by screenings in selected cinemas between September and November.
Tagline

In Wales, no one can hear you scream.

UK certificate

15

Duration

85 minutes

Release date

Tuesday 14th August 2018

Produced

2015

Production company

Laugh track

None
Website links