Win An Evening With Beverly Luff Linn prize bundle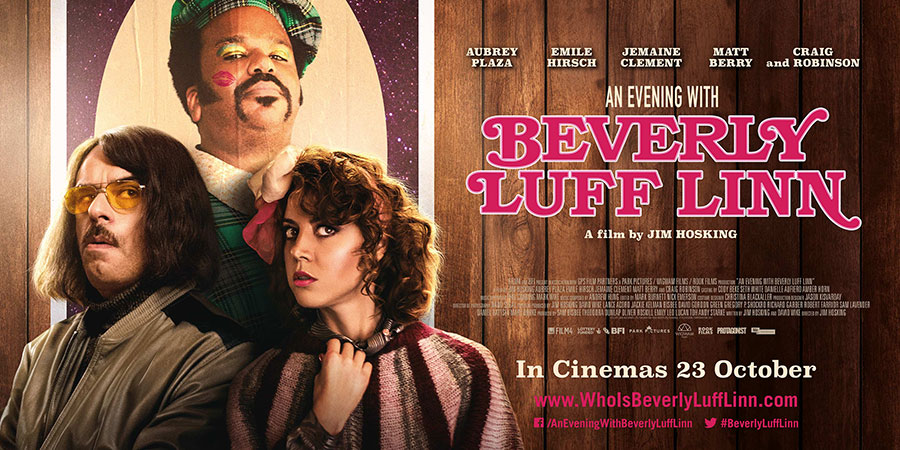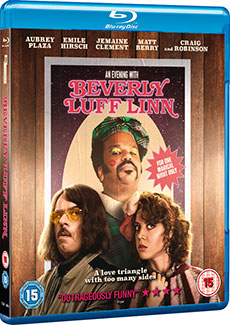 Aubrey Plaza, Matt Berry and Jemaine Clement are amongst the stars of new British-American comedy An Evening With Beverly Luff Linn.
To celebrate its release in cinemas on Tuesday 23rd October 2018 and DVD/Blu-ray from Monday 29th October, we have two prize bundles to give away, each comprising of a copy of the film's Blu-ray release, and an original full-size cinema poster.
Craig Robinson co-stars as the eponymous Beverly, in this tale of a woman escaping an unhappy marriage with a mysterious man from her past...
Having been fired from his cappuccino shop by her husband, Lulu Danger is shocked to see a television advert promoting "An Evening With Beverly Luff Linn For One Magical Night Only", featuring a man she already knows. Already unhappy in her marriage to Shane, his next step - arranging a theft from her adopted brother - provides cover for Lulu to run away in search of something different.
And then things begin to get really strange.
An Evening With Beverly Luff Linn is released on Blu-ray and DVD on Monday 29th October, by Picturehouse Entertainment.