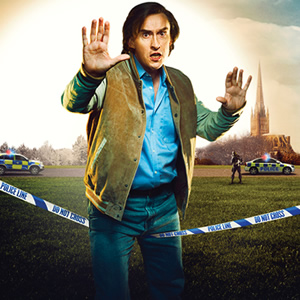 Following a campaign by fans, it's now been confirmed that the premiere of one of this year's most hotly anticipated films, Alan Partridge: Alpha Papa, will indeed take place in Norwich.
At lunchtime on Wednesday 24th July Steve Coogan will greet fans and speak with media in character as Alan Partridge, at the premiere in Anglia Square, Norwich. He'll then board a helicopter bound for London where, that evening, he will then attend the pre-planned premiere of the film in Leicester Square.
Alan comments "You can imagine how hurt and litigious I felt when people said I was planning to debut my movie in London instead of Norwich, or that I'd allowed my head to be turned by the prospect of big city fame. Any suggestion I've hastily cobbled together the lunchtime Norwich screening in response to a local Twitter campaign will be met with the full force of the law."
Alpha Papa tells the story of what happens when Alan's radio station, North Norfolk Digital, is taken over by a new media conglomerate. It sets in motion a chain of events which sees Alan having to work with the police to defuse a potentially violent siege.
Update. Here's footage from the event:
Published: Monday 1st July 2013