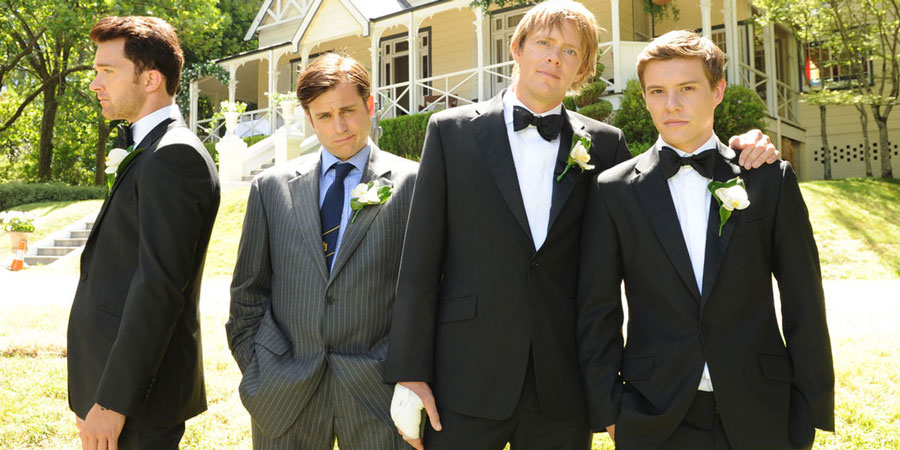 Genre

Film

Released

Starring

Xavier Samuel, Kris Marshall, Kevin Bishop, Tim Draxl, Olivia Newton-John, Laura Brent, Rebel Wilson, Jonathan Biggins and others

Writer

Director

Producers
When David journeys to Australia to marry the love of his life, Mia, he invites his three best mates - Graham, Luke and Tom - to travel with him. Having barely met his bride-to-be, they aren't too impressed at the thought of losing their best friend to married life on the other side of the world but resolve to give him a send-off to remember.
After a final carnage-filled stag night the big day arrives and the trio of ill-prepared best men end up giving a whole new meaning to the phrase 'for better or worse' as a chaos-filled wedding, complete with a deranged drug dealer, a cross-dressed sheep, a coked-up mother-in-law and possibly the most disastrous speech of all time, threaten to derail the marriage before it's even begun.
Duration

97 minutes

Release date

31st August 2012

Production company

Laugh track

None
Broadcast details
Last repeat

Friday 7th September 2018 at 11:50pm on BBC1
Website links