Would you brave harsh conditions to see a show?
It must send a shudder down the spine of the nation's comedy promoters when one of those weather warnings pops up on the phone, as such messages tend to do these days, slightly randomly. Indeed, just as we write this a new story has just appeared about a popular comedian signing a 'first look' deal with a major broadcaster. It's not an email or text, it's just the phone, giving us random comedy news - because presumably it's worked out that we're into that sort of thing. No wonder they call it a smartphone.
Anyway, earlier this week another message arrived about severe weather, and that's the sort of thing that puts the wind up people who are trying to put on events. We all know that weather warnings are a bit random anyway, but if you get one hint about heavy snow or hurricanes on Thursday, you probably won't take a chance on booking up to see comedy that evening. You'll stay in and give a new sitcom a chance, or play a video game, or take a punt some funny online slots. But leaving the house is unlikely.
The question arose in conversation recently though, about free entry versus cheap tickets. The theory goes that if people book and pay for a ticket, however tiny the ticket price, they will turn up, come hell or high water. Say it's a work-in-progress show and you charged a nominal fee of £3 for entry: would that few quid you laid out be the mighty spur to make you brave whatever un-fun weather arrives?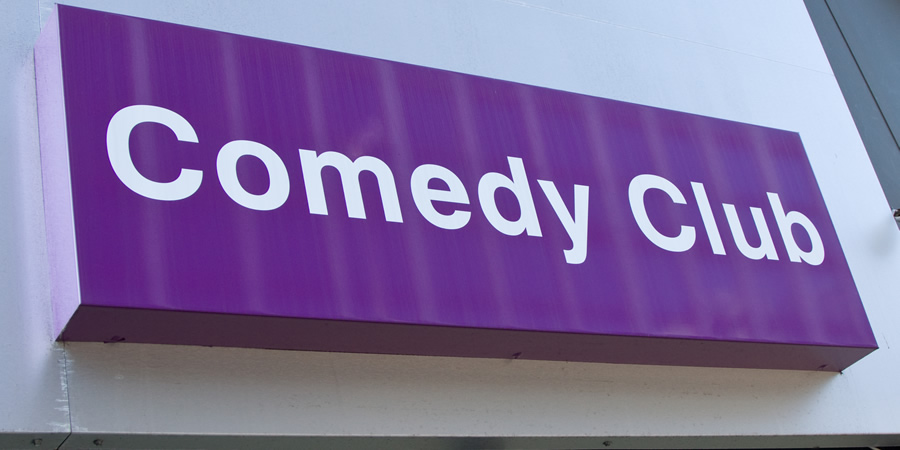 Actually for proper comedy fans, who know a bit about the mechanics of the live version, there's another motivation at play here. If you buy a ticket for a thing in advance, it's not just the annoyance of the wasted money that makes you feel obliged to go along: you also don't want to leave an empty space, as empty spaces can have a big impact on how comedy works. If you buy a ticket but don't show up, that's one seat that's definitely going empty, as they can't really resell it: you might just be one of those who assume that everything starts 30 minutes after the advertised time, like films.
(Comedy clubs aren't like certain airlines, with their intriguing 'overbooking' policies. Well, apart from those TV and radio recordings, which give out free tickets in advance: they tend to include a 'doesn't guarantee entry' disclaimer, as it's a bit of a first come/first served system, due to people booking and not showing up. Free tickets are a whole different kettle of fish.)
Packing out a place really does help the show. You'll often see comics going on social media during important festivals, to try to drum up an audience for a particular gig, which perhaps has a reviewer from a big publication in, or someone important from TV, or similar. It's still the same material, but the show can be completely different depending on how many people are in the audience. You don't get a rolling laugh if there's nowhere for it to roll to.
So, yes, if you buy a ticket you really should show, whatever the weather.