Dr Lockyer, a Lecturer in Sociology and Communications at Brunel University, is researching the social and political impact of comedy...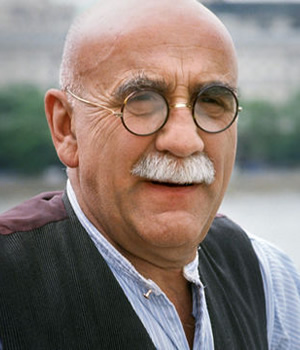 As comedy - particularly live comedy - continues to grow in terms of reach and influence, it is important to ask 'what are we laughing at, and why?'.
The more memorable comedy controversies tend to be based around film or TV comedy - for example Sacha Baron Cohen's film Borat: Cultural Learnings Of America For Make Benefit Glorious Nation Of Kazakhstan and Chris Morris' TV series Brass Eye and its one-off special Paedogeddon. However, with the increasing popularity of live comedy and the proliferation of social media, jokes (and audiences' responses to them) from the live stand-up circuit that would have once remained 'in private' are suddenly reaching the mainstream media.
As an art form, comedy has a unique ability to shed light on major and, yes, often controversial social issues. Academics have been theorising comedy for decades but it is only relatively recently that we have begun to look at the sociology of comedy as a distinct area of study.
Used in the right way, a message delivered through a comedic performance can have a real positive impact on audience's perceptions and attitudes to any number of social issues, including disability, sexuality and race. However, at the same time a message delivered through a comedic performance can be read in a way that is provocative or insulting whether the performer intended the message to be understood in that way or not. This was the case with the differing ways in which the character Alf Garnett (pictured) from the 1960/70s sitcom Till Death Us Do Part was received, which my colleague, Professor Michael Pickering (Loughborough University), and I have called the 'Alf Garnett Syndrome'.
Comedy is a complex process. When writing and performing comedy it is not enough to just think about the content of the performance, the wider social context is important too. For example, how a joke is received by an audience will be influenced by how the joke is presented, the identity of the joke-teller, what the intentions behind the joke are perceived to be, the pre-existing views of the audience and the willingness of the audience to accept the joke that is being presented.
It is not just what a performer says that has the biggest impact; it is how it fits within the wider social context that it really gains its meaning. The important question for me, as a researcher, is to consider if, or to what extent, comedians can use their performances to subvert, challenge, critique and move beyond dominant stereotypes, taboos and prejudices that are prevalent in our society.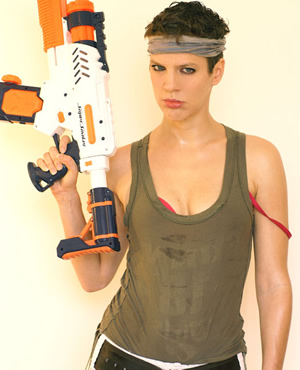 One area that I have recently started looking at is the social and political impact of comedy performed by disabled comedians. In the last few years disabled comedians such as Liz Carr, Francesca Martinez (pictured) and Laurence Clark have become popular names on the live British comedy circuit. If comedy can fulfill a serious function in society to what extent can comedy performed by disabled comedians influence a positive change in society by tackling issues of prejudice and stereotyping head on? This new project, funded by the Sir Halley Stewart Trust and supported by the Big Difference Company (organisers of Dave's Leicester Comedy Festival), will explore this question.
This is an important topic to consider because although steps have been made to reduce prejudice and stereotyping of disability in society, it is still a problem that affects the lives of many disabled people.
In July 2012 disability charity Scope presented results of new research which showed that almost half of disabled people feel that over the last 12 months attitudes towards disabled people have deteriorated and that the main cause of such negative attitudes is the media coverage given to disability fraudsters. After the culmination of the most widely covered Paralympic games in history there is hope that this increased media presence of disability will help to challenge some attitudes and stereotypes but it is going to take a much more concerted effort across society to change inherent stereotypes and prejudices.
Challenging the views and stereotypes that are projected through the mainstream news media - for example coverage of disability benefits cheats - can be difficult, but comedy on the live circuit may provide a useful vehicle through which disabled performers can take control of the issue and talk about disability in, and on, their own terms.
Ultimately the way to change societal attitudes on any issue is a long term process, however the current enthusiasm for live comedy may provide comedians from all backgrounds with the opportunity to have a positive impact on an audience's understandings and misconceptions about major social issues which have previously been 'taboo' or controversial. For comedians the question is how to strike that balance between challenging assumptions, bringing difficult issues out into the open and making sure that the intended message is conveyed and received in a comedic way.