Will a popular baking show get even bigger, due to a tasty new comedy combo?
It may take a while for the new series to hit our screens, but you wonder if the eventual return of a certain popular baking show will get a huge influx of completely new viewers when it does get going again. True, the staunch Sandi Toksvig fanclub may drift away, but the teaming of Matt Lucas with Noel Fielding does create lots of interest, certainly for those of us in the comedy industry. It's certainly an appetising double act.
Of course, the next series may get a big spike in new viewers anyway due to lots of new people taking up cooking over the last few weeks. There are lots of ways to keep yourself occupied at home nowadays of course: you could take a gamble on getting a big Zoom call together and bet that everyone gets on, or browse for new casino offers, which can be found at NewCasinoSites.me.uk, or play cards with your housemates, although that can be tricky if it's just you and a pet. Cats are notoriously bad losers.
And then there's baking, which the nation's comics have done a lot to promote, in this country. Yes, comedy is often looked down on when it comes to critical acclaim, and arty funding, compared to less accessible forms of performance. But via Sue Perkins and Mel Giedroyc, then Noel Fielding and Sandi Toksvig - not to mention the many comics who've appeared on the charity editions - comedians have helped encourage a lot of unlikely people to give cooking a go.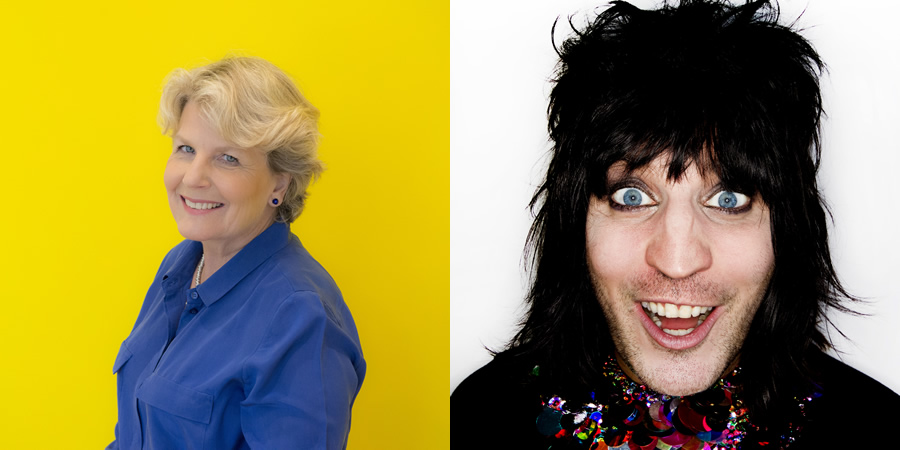 The programme-makers are probably fairly chilled about this new format working out, in truth, compared to the huge shake-up they went through a few years ago. The move from the BBC was fairly seismic, with several presenters - including Perkins and Giedroyc - moving on to other things instead. Indeed, that duo's new Sky One series Hitmen has just launched, and Perkins admitted in an interview recently that the break-up with the original team was pretty sour.
The subsequent announcement of former Mighty Boosh star and all-round surrealist maverick Fielding alongside the experienced presenter Toksvig (remember kids show No.73, way back in the 1980s?) did take the TV world by surprise, given that most of us probably assumed that they'd try to stick with the original formula as much as possible. But Noel Fielding? Plus adverts now breaking up the red-hot baking action, given that it moved to Channel 4? A lot of fans had their doubts.
But you can't beat a strong idea, Toksvig and Fielding dovetailed pretty seamlessly, and although there was a fair bit of criticism about the last series - not enough variation among the contestants, with anyone a bit older vanishing early on - it was still a mighty talking point. And now it will be among comedy fans, too.
Lucas and Fielding getting together is one of those fascinating combinations, where two performers from previous double acts link up. Will they be more Mighty Booshy, or Little Britainy, or, more likely, a completely new cooking-themed supergroup? The Mighty Little British Bake Off could be quite a show.