There's a whole world of comedy waiting to be discovered.
Most of us are stuck in our own personal bubbles these days. Not a physical bubble, like you went zorbing, got trapped and now can't get out (although it's a good way to avoid germs, come to think of it), but a cultural one. Our lives are increasingly guided by algorithms, so we end up down YouTube and Spotify rabbit holes, watching and listening to things that are extremely similar to the things we were previously listening to.
As an aside: We actually went off on a rabbit hole whilst writing this article actually, an almost literal one. Having thought of the idea of getting a beloved pet rabbit, we started looking around the web for rabbit hutches, bunny food and hare type stuff like toys for them to play with. Turns out there's lots of rabbit breeds, with names like English Spot, Flemish Giant and Holland Lop. In the end, we didn't get a bunny, as we remembered we were supposed to be writing this article. Where were we? Ah, yes...
Now many people prefer the comfort of familiarity, but a lot of us also like discovering new stuff, and that's particularly acute in comedy. Music is fine, because you could arguably just listen to the one album over and over again; but jokes don't have quite the same power on repeat. You may wait a year or two for your favourite comedian to perform or record a new show, but then it's over in an hour or two. So you'd better find some alternatives, in the meantime.
Mixing it up tends to be a good idea, whatever tickles your fancy recreationally: putting a new spin on a classic thing. You could take a gamble on supporting a random team in, say, the Australian soccer league, or explore the best South African blackjack sites, or roll the dice and watch some random comedy from a different country. The question is, does the sense of humour travel across the world too?
Stand-up in particular is wholly reliant on the right words at exactly the right time, so working that out in your second language must take some doing. Perhaps the best-known exponent of this is Eddie Izzard, who is well known for doing gigs in other nations: he actively enjoys the challenge of trying to adapt his material to different languages.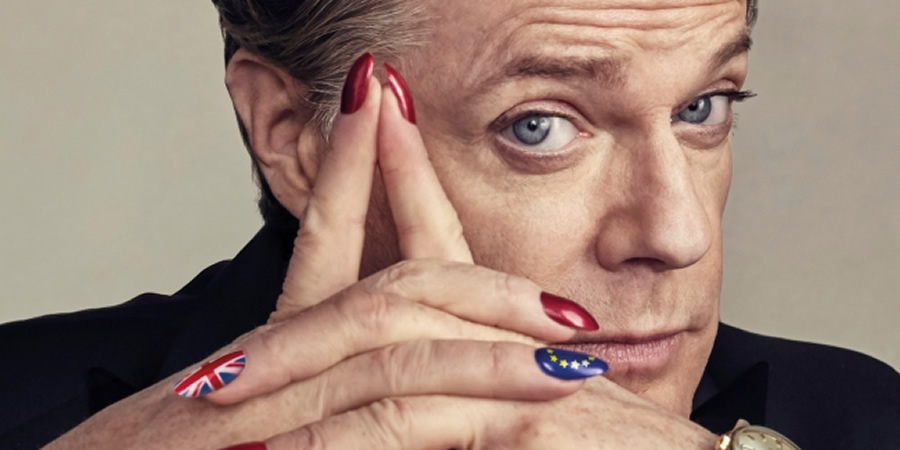 Mind you, his work in progress shows must be interesting - to really figure out if it's working you'd need a whole room full of French or German speakers, presumably. And Izzard is famous for improvising, of course, so the mind boggles how he factors that in. Then again, Eddie is also known for running lots of consecutive marathons around the world, so doing some non-English chat on a stage probably seems like a stroll in the park, by comparison.
It's always fascinating switching on the TV on when you get back to your hotel room on a trip, and making that first trek through the channels, to see what works in prime time there. It depends which country, of course. In the Scandinavian nations they buy in a lot of British and US comedy and show it with subtitles, so you can go all the way to, say, northern Denmark, plonk yourself down for a minute, and find yourself watching The Daily Show.
Just across the border in Germany, however, they tend to redub everything, which can be pretty comical in itself, watching a big Hollywood blockbuster, but then Tony Stark or Luke Skywalker starts chatting away in German (apparently the same voice actors usually dub the same US stars, so the local guys get a lot of lucrative advertising work too. They'll do a voiceover for crisps or whatever, and everyone pictures George Clooney. Handy).
If you find yourself back in the hotel room on a Saturday evening, trawling the main channels can really make you look at how well you've planned your weekend - as it does back home, of course. As well as the endless chat shows you'll often end up with some zany characters larking about, either on stage or sitcom. Which can seem bizarre, until you look at our own TV.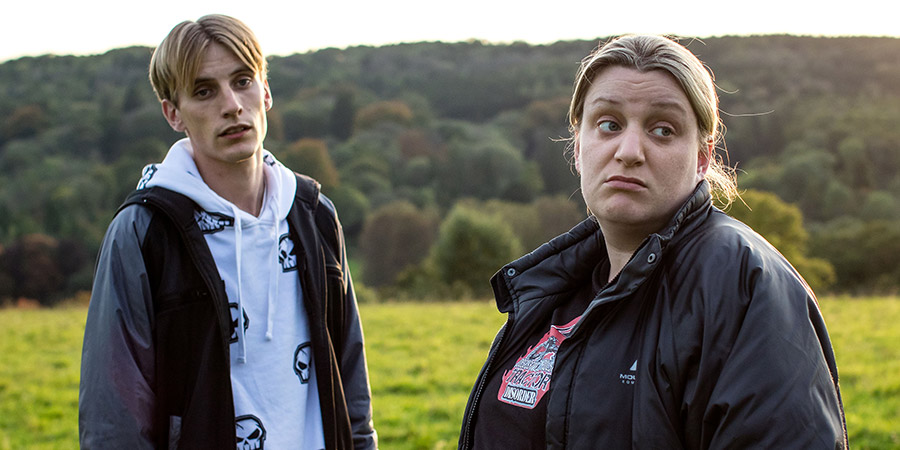 What would non-English speakers make of Mrs Brown's Boys, or The Masked Singer, or This Country? There's no laugh track on the latter show - there might be a whole generation of UK-visiting tourists who think they've stumbled across a slightly disturbing documentary.
It's perhaps surprising that more heavily visual comedy isn't made, when you think about it, with foreign markets in mind. Monty Python's Flying Circus actually spawned a German version, as Palin, Cleese, Jones and co popped over to Bavaria to record whole new versions, in German. And what great cultural high-point does the wider world now invariably picture, when they think of British entertainment?
Not the Beatles, or the Rolling Stones, or Ed Sheeran or Adele. It's Mr Bean. Hmmm.