Big awards events are not for everyone.
Awards season is upon us, the annual period where everyone in the arts business pretends that they couldn't care less about winning stuff, and that just getting nominated is more than enough, anyway. Working with such amazing people, on such an amazing project: honestly, we're all winners, just by being involved. Although, having said that, a BAFTA would look very nice on the mantelpiece, the next time the kids have a birthday party and that awful couple with the flash car turn up...
It takes a certain type of character to genuinely not give a hoot about awards, or to stay away from the ceremonies, at least. Woody Allen is a famous example: back when he was flavour of the month, he'd skip the Academy Awards and stay home or play jazz instead. John Gielgud avoided them too, even when he actually won the Oscar for the film Arthur, in 1981. "I really detest all the mutual congratulation baloney," he explained (did Johnny really say 'baloney'?).
One very good reason to miss the ceremony is to avoid that excruciating moment where you're on camera and someone else gets the prize: is that awkwardness really worth the one-in-five chance of winning? If you're up against, say, The Irishman - arguably Scorsese's best film since Casino - or Joaquin Phoenix from Joker, you might as well just log on, check out this Joka Room Review, and swap that award tension for some online casino action instead. Feign indifference to the award by getting genuinely engrossed in something else entirely.
Certain nominees have tried a quirky approach, over the years. One now big-time director with sizeable UK comedy links was nominated for a short film Oscar a few years back, and reportedly tried to persuade his fellow nominees to all pretend to be asleep when their names were read out. Only he actually did it though, which is fair enough: for those other nominees, it was quite likely to be the biggest moments of their career. Out of context, the sleep thing might look a bit odd.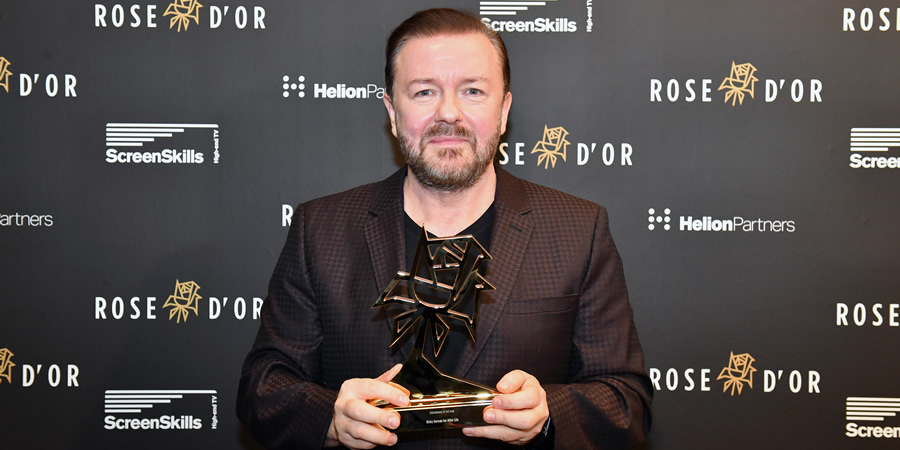 For a comic, awards ceremonies can offer a different opportunity - to write gags for the host and presenters, which presumably is a fairly lucrative gig, depending on what calibre of awards it is. And if they reach a certain level of fame, there may even be the chance to actually host one of those affairs, which can be quite a status symbol.
It's probably fair to say that hosting the Golden Globes is the highest-profile thing that our own Ricky Gervais does these days: it certainly gets him some headlines. And he has actually made lots of TV series and films, to be fair, which is what that event celebrates. Over here, Peter Kay, James Corden and Ben Elton have all hosted our biggest music bash, the Brits, despite slightly tenuous music links. Kay has enjoyed several novelty hits, Elton co-wrote the Queen musical We Will Rock You, and Corden can sing.
You can understand why they tend to go with tried and trusted comics and presenters these days, though. The Brits tried using musicians as hosts way back in the 80s - Mick Fleetwood with Samantha Fox was a famous highlight - which proved such a disaster that they ended up taping the ceremony and showing it the next night, to cut out all the embarrassing bits. So you ended up devoting a big chunk of prime-time TV to a show that had all the interesting bits removed, and which everyone knew the results of from that morning's papers. Great TV.
They should just get stand-ups to host them all, really - at least if something goes wrong they can improvise. Mick and Sam were never going to get on Whose Line Is It Anyway? were they.