New British TV Comedies For 2013
2012 was a good year for British TV comedy, so what can we expect in 2013? Here we list some of the brand new TV shows coming up in the next 12 months.
It should be noted this list is not 100% comprehensive. We've only selected certain programmes to showcase (for example Paddy's TV Guide is unlikely to get anyone excited). Plus, more to the point, some of the comedies that'll appear on television later this year have yet to be publicised.
Listed in no particular order, does anything below catch you eye...?
---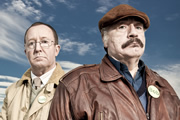 Bob Servant, Independent
A BBC Four sitcom about a Scottish by-election, based around the popular character Bob Servant, previously seen in books and heard on BBC Radio Scotland. This was supposed to have only be a 3-part series, but the BBC liked what they saw so much they ordered another three. The six-part series starts on the 23rd January. Guide
---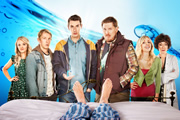 Way To Go
A BBC Three comedy about two brothers and their friend; unlucky in life, they attempt to improve their lot by setting up an assisted-suicide business. Due to the controversial topic, expect this one to generate various newspaper headlines - it doesn't start until the 17th, but has already got one MP annoyed. Guide
---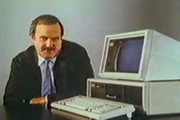 Funny Business
A series that's likely to be of real interest to dedicated comedy fans/nerds. Funny Business is a BBC Two documentary series looking at various aspects of the British comedy industry, with insight from top names. For example, Episode 1 will look at how top comedians can make a fortune. We haven't managed to get hold of a preview copy yet... fingers crossed they haven't dumbed it down. Guide
---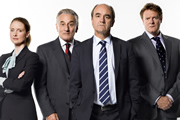 Yes, Prime Minister
One of the most notable launches of the year - it's a new six-part series based on one of this country's most famous and brilliant sitcoms. It's a bigger shift than the Red Dwarf revival as there's a new cast (David Haig and Henry Goodman). Not long to wait to see what it's like, it has already been filmed and starts on UKTV GOLD on Tuesday 15th. Guide
---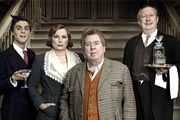 Blandings
A family-friendly adaptation of PG Wodehouse's Blandings stories, starring lots of well-known comic actors including Timothy Spall and Jennifer Saunders. It starts this Sunday. See our guide for more info, including interviews. Guide
---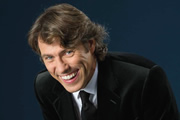 John Bishop's Only Joking
A Sky1 comedy show hosted by John Bishop. Stand-ups, celebrities and members of the public deliver a fast paced barrage of their favourite jokes. This is another family friendly show (a real trend for 2013), and it starts on Friday. Guide
---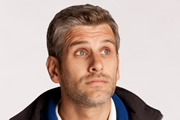 The Mimic
A Channel 4 sitcom about a seemingly unremarkable maintenance man who, in fact, conceals an exceptional talent to mimic voices. Stars VIP impressionist Terry Mynott. This is likely to start next month. Guide
---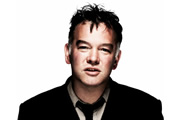 The Alternative Comedy Experience
Fans of 'alternative' comedy are already getting excited about this Comedy Central series. Stewart Lee has curated this series of stand-up nights featuring the sort of comedian you won't really see on Live At The Apollo. It's not been confirmed yet, but we're expecting this to start on the 5th February. Guide
---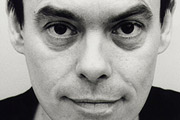 It's Kevin
Brand new comedy series starring Kevin Eldon - that actor you've seen in just about every comedy show over the last 20 years! Featuring sketches, songs and guests. The series is expected to start on BBC Two in February sometime. Guide
---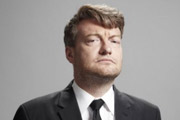 Weekly Wipe With Charlie Brooker
If you enjoyed his end of year round up the other day, you'll be pleased to know Charlie Brooker will be back soon for a new weekly series rounding up news, entertainment and all other notable current events in his own unique way. Guide
---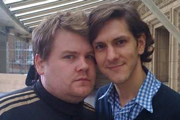 The Wrong Mans
This new BBC Two comedy thriller about a pair of lowly office workers who become unwittingly embroiled in a deadly criminal conspiracy started filming recently. It's been created by James Corden and Horrible Histories star Mathew Baynton. Guide
---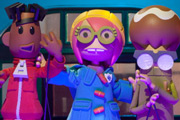 Strange Hill High
An animated kids' comedy-mystery series set in a school where the secretive, strange and mysterious is the norm. This has been a long time in development, so we've high hopes for it. Guide
---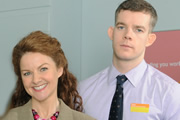 The Job Lot
ITV1 is getting back into making comedy! This will be its first offering - a sitcom set in a West Midlands job centre. Him & Her's Russell Tovey and Miranda star Sarah Hadland are amongst the cast. Guide
---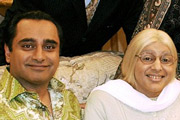 The Kumars At No. 42B
The Kumars are back for a new pilot (for Sky1). Something is different though - forced to down-size because of the economic downturn, the Kumars are now living in a flat in Hounslow. Guide
---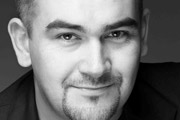 The Spa
A Sky Living comedy series set in a Hertfordshire spa that proudly boasts it can cure anyone; the fat, the thin and the lazy. Created by Bendorm writer Derren Litten (pictured), the cast includes people like Rebecca Front. Guide
---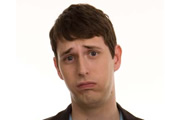 Big Bad World
A new sitcom for Comedy Central about a recent university graduate who returns to his hometown and starts hanging out with his old mates again. The Inbetweeners Blake Harrison is at the centre of this comedy. Guide
---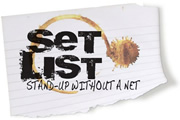 Set List
A TV series based on the hit live stand-up format. Comedians must deliver a set based on a list of topics they've not seen before - going off-script is a scary prospect for any performer, so expect some genius improvised moments and some horrific deaths. Figuratively speaking, of course. Guide
---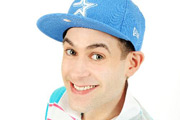 Lee Nelson's Well Funny People
A new sketch show for BBC Three from Simon Brodkin, aka Lee Nelson. If you liked his Well Good Show you'll like this. If you didn't, steer clear of the channel when it lands. Guide
---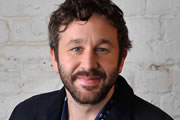 Family Tree
A BBC Two mockumentary series starring Chris O'Dowd as a man who stumbles upon a mysterious box of belongings from a great aunt. It's been created by This Is Spinal Tap's Christopher Guest. Guide
---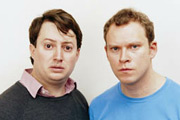 Our Men
We're really looking forward to this one. It's a comedy drama starring David Mitchell and Robert Webb as the British ambassador and his second, in a country called Tazbekistan. Guide
---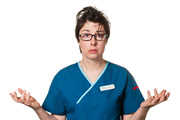 Heading Out
A new sitcom starring Sue Perkins as Sara, an particularly skillful veterinarian who, at the age of 40, has still not told her parents she's gay. It's got a fantastic cast list. Guide
---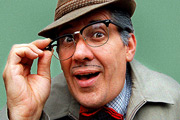 Count Arthur Strong
A sitcom featuring elderly showbusiness legend Count Arthur Strong attempting to recount his life story. Based on the hit Radio 4 sitcom character, Father Ted's Graham Linehan has been co-writing it with creator Steve Delaney. It starts recording at Pinewood Studios this Friday so will be on TV in a few months time. Guide
---
Plebs
A new sitcom for ITV2. Plebs is a modern comedy set in Ancient rome. Unlikely to be immortalised in history, Marcus, Stylax and Grumio are just plebs. Described as Up Pompeii! meets The Inbetweeners, it's got a fantastic cast list of young comic acting talent and recently completed filming in Bulgaria. Guide
---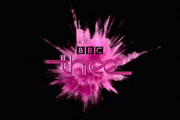 Boom Town
Did you see Channel 4's awful Kookyville? Well, this BBC series is in the same vein. It's a comic reality sketch show featuring members of the public in real, unscripted situations in their daily lives. If, like us, you hate TOWIE get ready to throw your TV out the window. Guide
---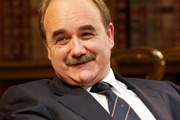 The Wright Way
A sitcom to get excited about... perhaps. It's either going to be great or terrible. It's created by Ben Elton you see, who is the man behind some of this country's best ever sitcom scripts (Blackadder, The Young Ones) but also some terrible ones (Blessed). David Haig - who starred in Elton's The Thin Blue Line as DCI Grim (one of our favourite ever characters) takes the lead role. Guide
---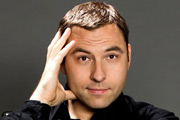 Autumn Leaves
A new sitcom for BBC One written by and starring David Walliams. Autumn Leaves is set in the staff room of an urban secondary school. Walliams quit his contract on new panel show I Love My Country so he could spend more time on this. Guide
---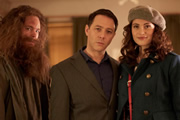 Inside No. 9
Of all the titles in this list, Inside No. 9 is one series we're particularly excited about. It's a comedy horror series created by Reece Shearsmith and Steve Pemberton. This new looser format allows them to perhaps do what they couldn't quite achieve on Psychoville. It's filming now, and a great cast list is emerging. Guide
---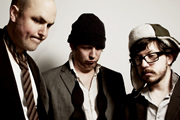 The Secret Dude Society
A six-part studio sitcom series for BBC Three starring sketch group Pappy's as their on-screen personas. Their previous entertainment pilots haven't been great, but we think they can get things right in a sitcom format. Fingers crossed. Guide
---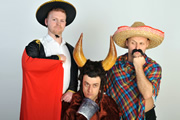 The Ginge, The Geordie & The Geek
Another comedy from a sketch troupe who have been pleasing audiences on the live circit. This one is a sketch show starring the trio best known as The Ginge, The Geordie & The Geek. Guide
---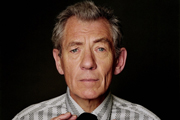 Vicious
The only comedy on this list featuring two knights of the realm in the lead roles. Sir Derek Jacobi and Sir Ian McKellen play an elderly gay couple living in Covent Garden. What is perhaps most surprising about this project is that it's going to be a studio sitcom... for ITV1! Guide
---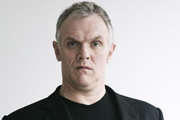 Man Down
Greg Davies picked up many fans via Cuckoo, and now he's set to star in his own sitcom on Channel 4. He'll play a man with crushing character flaws, an unwanted teaching job, and uniquely dysfunctional friends. It's sort of based on his old pre-comedy life. Guide
---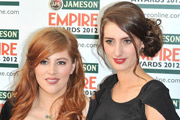 Drifters
A comedy series about life after university, focusing on three female friends. This show is being dubbed 'The female Inbetweeners', which you can sort of understand because it actually stars some of the actresses from the movie. Guide
---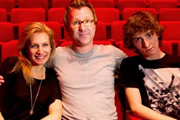 Father Figure
A sitcom starring stand-up Jason Byrne as a married man with two sons, trying to be the best dad he can. This started life on BBC Radio 2, but is now jumping to being a prime-time BBC One sitcom. Guide
---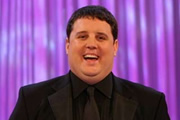 Malachy's Millions
A one hour Channel 4 comedy special that spoofs the Secret Millionaire format. It's a notable new show because it stars Peter Kay. If it goes well, it could become a series. Guide
---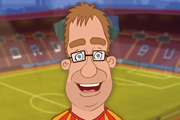 The Wild World Of Warren
An animated sitcom about a football fanatic whose interest in the sport is starting to impinge upon his family life. This will appear on ITV4 later in the year. Guide
---
There are likely to be a whole host of other shows popping up throughout the year, but 2013 already looks to be shaping up pretty promisingly, we think.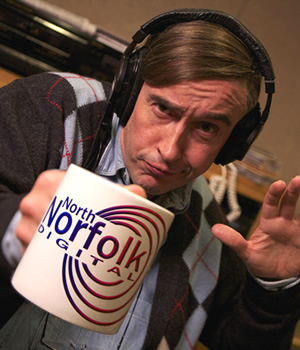 2013 will also see some favourite shows returning for another series. These include Lee Mack's Not Going Out, hit ITV1 comedy Benidorm, family-based sitcom Outnumbered, yoof show PhoneShop, smash hit comedy drama Doc Martin, sketch double act Watson & Oliver, surreal comedy This Is Jinsy, all-star topical satire show 10 O'Clock Live, not-much-loved Noel Fielding's Luxury Comedy, supermarket comedy Trollied and the award-winning Cardinal Burns.
Plus, that's not all. There'll be a one-off special to conclude Life's Too Short, a full series of Chickens, more from Dave's panel show format Alexander Armstrong's Big Ask, Series 3 of uni-based comedy Fresh Meat, the super-great Alan Partridge's Mid Morning Matters (pictured), a full series of Anna & Katy's Television Programme and another gag-packed investigation from A Touch Of Cloth.
Plus gentle comedy from Sky1's The Café, Starlings and Stella, more from the divisive Citizen Khan, a second series of Bad Education, Some Girls, Moone Boy, Last Tango In Halifax, Live At The Electric and Don't Sit In The Front Row, plus full series of the great Psychobitches and also the star-packed Bad Sugar.
Plus, of course there'll be the usual mix of well-known panel shows, including the likes of Have I Got News For You, Mock The Week, Russell Howard's Good News, Celebrity Juice (minus Fearne) and 8 Out Of 10 Cats.