Si Hawkins on how British comedy travels around the world...
I was over in Estonia's capital city a few weeks back for a cracking festival called Tallinn Music Week, which actually has a lot more than music going on each year: food, art, talks, walks, an occasional beer fest, but alas no comedy, as yet.
Estonia has a pretty thriving stand-up scene, though, so much so that Glenn Wool was set to film his latest special in Tallinn. I saw him perform there last year, in fact, and the hairy Canadian apparently has local roots; not that Estonian genes are essential. Also on the bill that night was the underrated British comic Alfie Brown, and the local promoters have welcomed an impressive array of UK and Irish comics over the years, from hot newcomers like Jamali Maddix to Jimmy Carr and Dylan Moran, Eddie Izzard and Bill Bailey. They know their comedy.
That was even true of an Estonian politician I interviewed, who dropped two classic British comedy films references into our chat: one was a version of Life Of Brian's famous 'what have the Romans ever done for us' bit, while the other compared certain contentious current events to that bit in Hitchhiker's Guide To The Galaxy where the dolphins leave earth: "so long, and thanks for all the fish." The dolphins haven't really left earth, of course: they moved into computer games, and now run Dolphin's Pearl Online Slot. Probably. Coding with fins does sound a bit tricky.
Anyway, these are all fine examples of how well British comedy travels. When a total newcomer first gets onstage in a pub backroom, they probably don't envisage ever doing a gig in Estonia, or elsewhere, eventually. I met some Norwegian friends from the fine city of Kristiansand a few weeks back, who were telling me that Michael McIntyre was heading there soon. McIntyre seems so quintessentially English that it seems odd him playing anywhere else, but never underestimate the BBC's reach.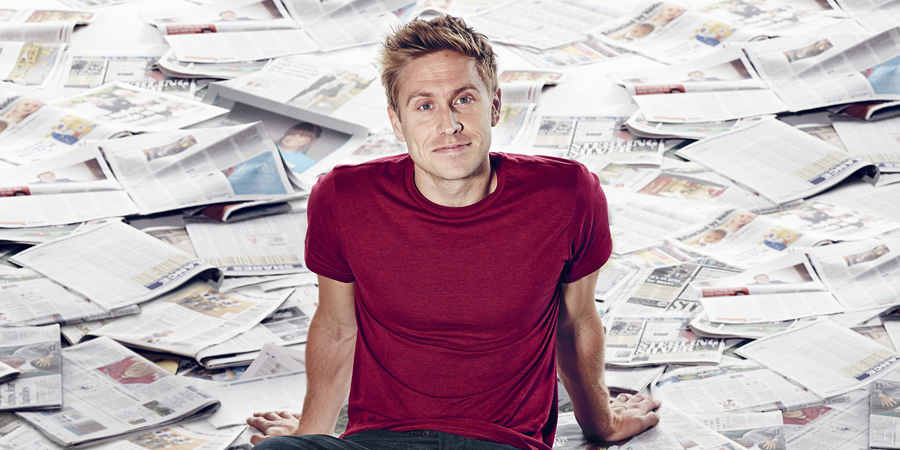 Many comics are doing it themselves, mind you. Russell Howard struggled to get his popular Good News show aired on BBC America, so set up a free global YouTube channel in 2014: it's now been viewed in 180 countries, including Vatican City and North Korea. He probably won't be taking his mum over there anytime soon though.
Or you could always get yourself onto a reality show: Matt Kirshen gained a nice US profile after reaching the latter rounds of stand-up contest Last Comic Standing a decade ago. More recently, ventriloquist Paul Zerdin went and won America's Got Talent, despite being from Wimbledon, and quirky Londoner Piff the Magic Dragon made a big AGT splash too; both secured Las Vegas residencies off the back of it.
Or there's always the Stephen Merchant route. Start as a west-country stand-up, co-write a big sitcom, co-star in the follow-up, go back to stand-up, get your US series abruptly cancelled but then turn up in a massive Hollywood X-Men movie (Logan). Pretty standard really.
Next time you're in Eastern Europe then, or the US, or North Korea, throw in a few random Britcom references. It might just break the ice.