The Carry On films represented a unique period in British comedy, bringing music hall-style farce and saucy seaside postcard innuendo to the big screen. The franchise spanned for more than five decades and 31 films, and remains enduringly popular to this day.
Even the most die-hard of Carry On fans will admit to a few dud productions, but there was also plenty of comedy gold in a series that seemed to perfectly encapsulate the entirety of British culture in the post-war years. Here are some of the most iconic...
Carry On Spying (1964)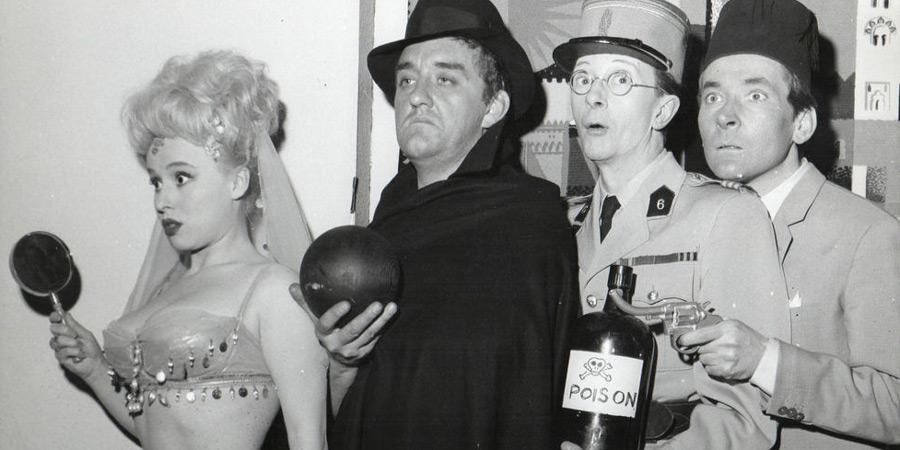 The James Bond franchise gets the Carry On treatment as Kenneth Williams, Bernard Cribbins, Barbara Windsor and Charles Hawtrey play four trainee spies going up against STENCH - the Society for the Total Extinction of Non-Conforming Humans.
This was the ninth Carry On film and shows the team gelling well. Kenneth Williams steals just about every scene with his snide, Hancock's Half Hour-reminiscent persona, and the action set-pieces come thick and fast, making this more than just a series of gags.
Carry On Cleo (1964)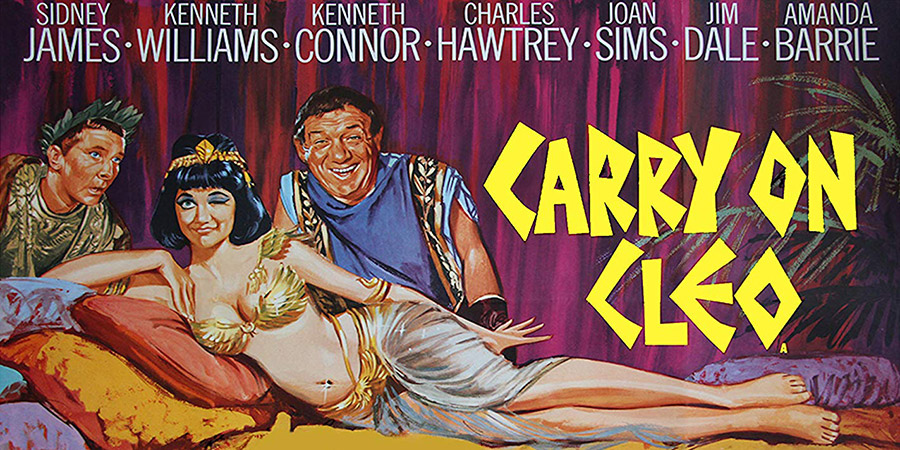 Ancient Egypt has provided inspiration in every medium, from action and horror films like The Mummy to online games such as Book of Ra. Amanda Barrie played the title role of the legendary Pharoah, while Sid James ensured we would forever think of Rome's Mark Antony as a randy old man.
However, it's Kenneth Williams as Julius Caesar who provides the most memorable line: "Infamy, infamy, they've all got it in for me!", borrowed (with permission) from the highly popular radio comedy Take It From Here.
Unlike Spying, Cleo isn't directly a spoof per se, but the historical caper did capitalise on the popularity of Elizabeth Taylor and Richard Burton's epic Cleopatra, released the previous year - even using a number of the same costumes and sets.
Carry On Screaming! (1966)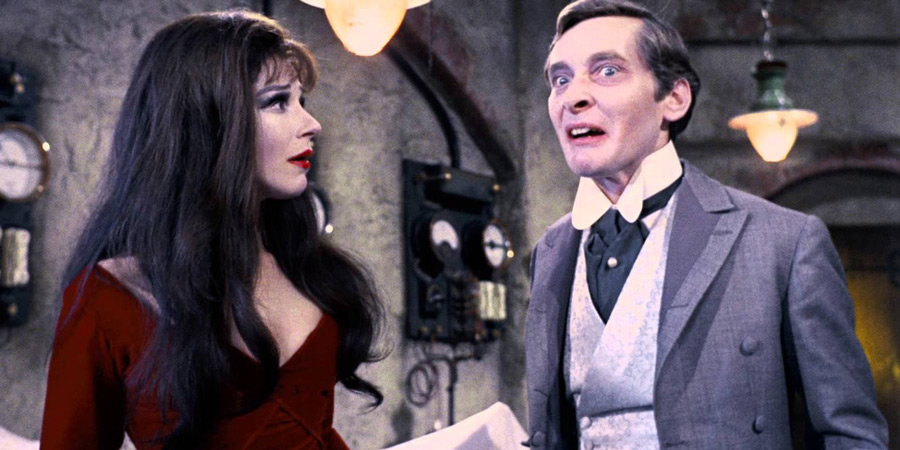 Here it was the Hammer Horror film series that got the Carry On treatment. Featuring Steptoe star Harry H Corbett's only Carry On role as bumbling detective Sidney Bung, it left many fans questioning why he was never seen again with the team.
Pastiches of Frankenstein, The Munsters and The Addams Family make this tightly-written entry a real gem. It still seems fresh more than half a century later, and remains the favourite of many Carry On fans, even with neither Sid James nor Hattie Jacques making an appearance.
Carry On... Up The Khyber (1968)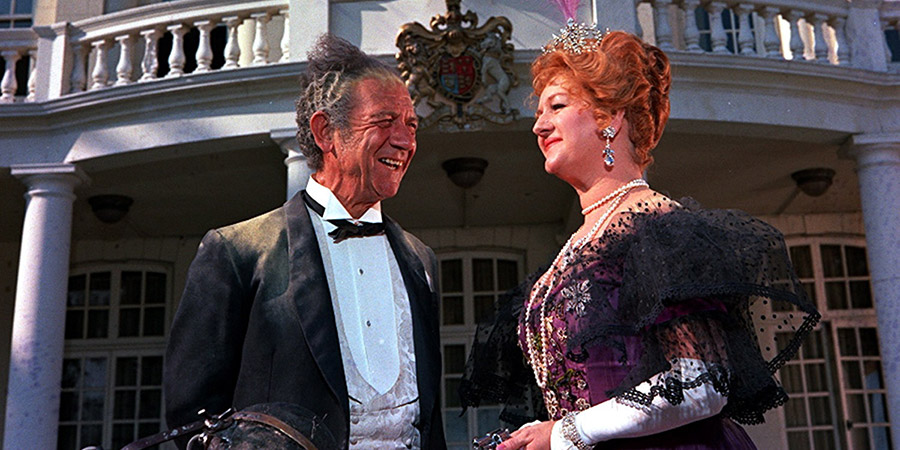 No surprise, as this celebrated send-up of Imperial India is rightly regarded by most as one of the best comedies ever: not just among the Carry Ons, it regularly ranks high in film critic-curated lists of the best, both British and globally.
Sid James sparkles as British Governor Sir Sidney Ruff-Diamond, with Kenneth Williams as the local native leader, the rebellious Khasi of Kalabar. But of course, it is the Devils in Skirts and what they hide under their kilts that everyone remembers!
Carry On Camping (1969)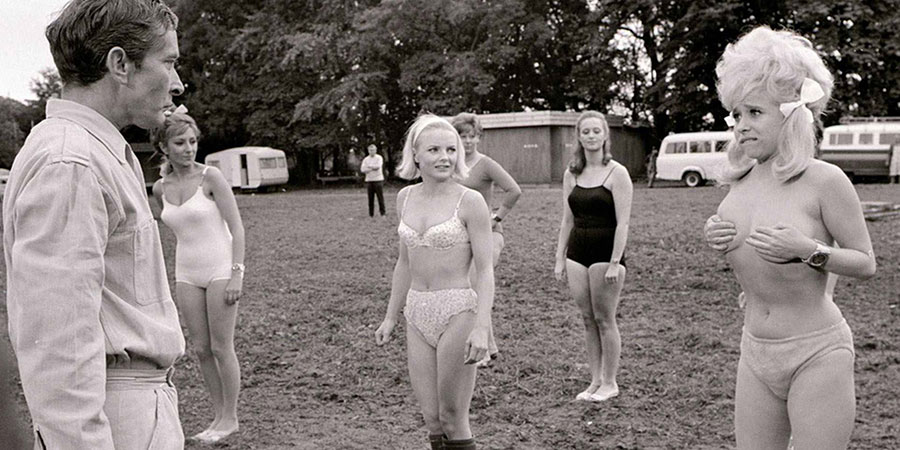 As the 1970s beckoned the emphasis of the Carry On films shifted ever-more towards bawdy innuendo. Carry On Camping is not only the single most popular of the 31 films, but also strikes a perfect balance between the earlier and later styles of the films, with a ripe dose of classic Carry On ingredients courtesy of brilliant screenwriter Talbot Rothwell.
Sid James and Bernard Bresslaw are in their element, whisking their girlfriends off to what they believe to be a suitably progressive nudist camp. Guest appearances from irregular Carry On stars such as Terry Scott are the icing on the cake. And of course, this is the film in which Barbara Windsor has the most famous wardrobe malfunction in cinema history...